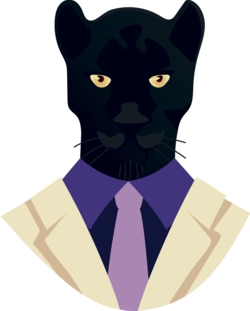 Dragons eye Luai
While several clubs will put offers in front of Jarome Luai should he test the open market from November 1, I am told it is St George-Illawarra that could be the most vigorous in the chase for his signature.
A showdown potentially looms between the Dragons and Canterbury for Luai's services should he choose to chase the money, with Penrith unlikely to go anywhere near what will be offered by those clubs.
No clubs other than Penrith can talk to Luai about his future until after November 1, but the whispers are growing very loud that the Dragons will make him a top priority.
Luai will likely sit down with Penrith after the Grand Final to formalise his position ahead of the November 1 deadline.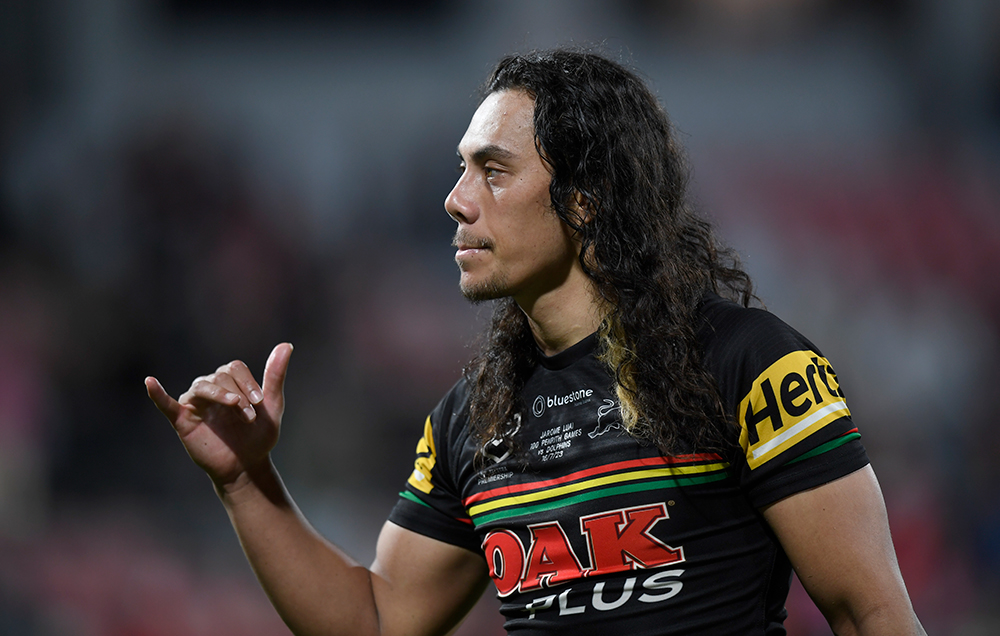 Mayor's stadium regret
Outgoing Penrith Mayor Tricia Hitchen has delivered a desperate final pitch to revive the plan to build the new Penrith Stadium on the site of the Penrith Showground and Paceway.
She left the top job on Monday night and said not being able to get the new Penrith Stadium site across the line was a major regret. In her final speech as Mayor, Hitchen said while she appreciated the State Government's commitment to refurbishing the existing stadium, she believed a huge opportunity was being lost by not taking up the Paceway and Showgound option.
She also expressed huge concerns about the "financial hit" to Penrith while the Panthers play at Parramatta during the refurbishment.
"It doesn't have to be this way," she said.
Spotted
State Penrith MP Karen McKeown decorating her office in Panthers colours to celebrate Grand Final Week. She was so confident that signage outside of her office started going up last Thursday!
Premier brushes paper
NSW Premier Chris Minns was offered the chance to write an opinion piece in this week's Weekender, talking up Sydney as a host of major events and celebrating Grand Final Week. The opportunity was declined.
Panthers get final look at Accor
Penrith will hold their Captain's Run at Accor Stadium at 2pm on Saturday afternoon, with coach Ivan Cleary to hold a brief press conference afterwards in what will be the club's final media opportunity of the week.
The Panthers will get the final feel for the Grand Final venue, with the Broncos holding their Captain's Run three hours earlier at 11am.
Cleary's Blues role
Should Brad Fittler keep his job as NSW coach next season, you can expect Panthers coach Ivan Cleary to make another couple of game day cameos. While nothing formal has been discussed, Cleary sitting in the box for the third Origin game this year was a sign of Fittler surrounding himself with winners and clever footy brains.
It's why he wants Phil Gould back in the mix too.
It's unlikely Penrith would stand in the way of Cleary having a role, particularly given it would be more game day based.
Regardless, Origin camps are set to be shorter next year under a couple of NRL draw changes.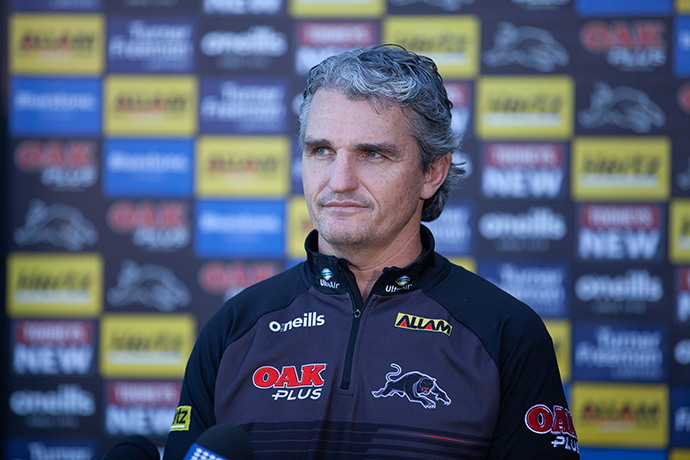 Former Panther has big win
Former Penrith player Mick Smith has won $100,000 on Channel Nine game show 'Millionaire Hot Seat'. And in a huge moment of generosity, he's pledged to donate a portion to the Royce Simmons Foundation. Smith played 20 games with Penrith in the early 1980s, before finishing his first grade career with Canberra.
Spotted
Panthers co-captain Nathan Cleary arriving at the club's media session on Tuesday in nothing but his Bonds undies. He'd given every other piece of clothing to supporters at the fan day at BlueBet Stadium.
Panther convoy returns
It's not an official Grand Final Day event but many fans will start their Sunday with what's now become a tradition – the Grand Final Convoy. It'll all kick-off at Jamison Park on Sunday morning from 9.30am. The route takes in Batt Street, York Road and Maxwell Street before making its way into the Penrith CBD via The Northern Road and High Street.
Chip off the old block
Could the next generation of Luai be as good as the current one?
Jarome's son is carving it up in the touch football world.
"He's special, man. He loves his footy," Jarome said this week.
"A lot of the boys' kids play together in that touch team as well, there's some pretty talented kids up and coming. Hopefully they can stay together, do their thing and make something out of it maybe."
See you next week
Regardless of the result on Sunday, I'll be back for one final column next week. The Weekender will be producing a season review edition of Extra Time across print and digital next Thursday.