The world's greatest canoe slalom paddler, Jessica Fox, has won her 10th individual canoe slalom world title, winning gold in the Women's K1 at the Lee Valley Whitewater Centre in London overnight.
After winning Kayak Teams gold on Tuesday and C1 bronze on Friday, the 29-year-old won her third medal of the 2023 ICF Canoe Slalom World Championships on the London Olympic course that saw her win K1 silver back in 2012.
It's Fox's 10th individual World title, and fourth K1 World Championships gold, last winning the Kayak crown back in 2018.
After recording the fastest semi final time by over a second on Saturday morning, Fox got a two-second penalty for touching Gate 1 in the 10-paddler final. However, her incredible run saw the four-time Olympic medallist still secure the gold medal, 1.13 seconds ahead of Eliska Mintalova of Slovakia in second, and 1.40 seconds ahead of Poland's Klaudia Kwolinska in third.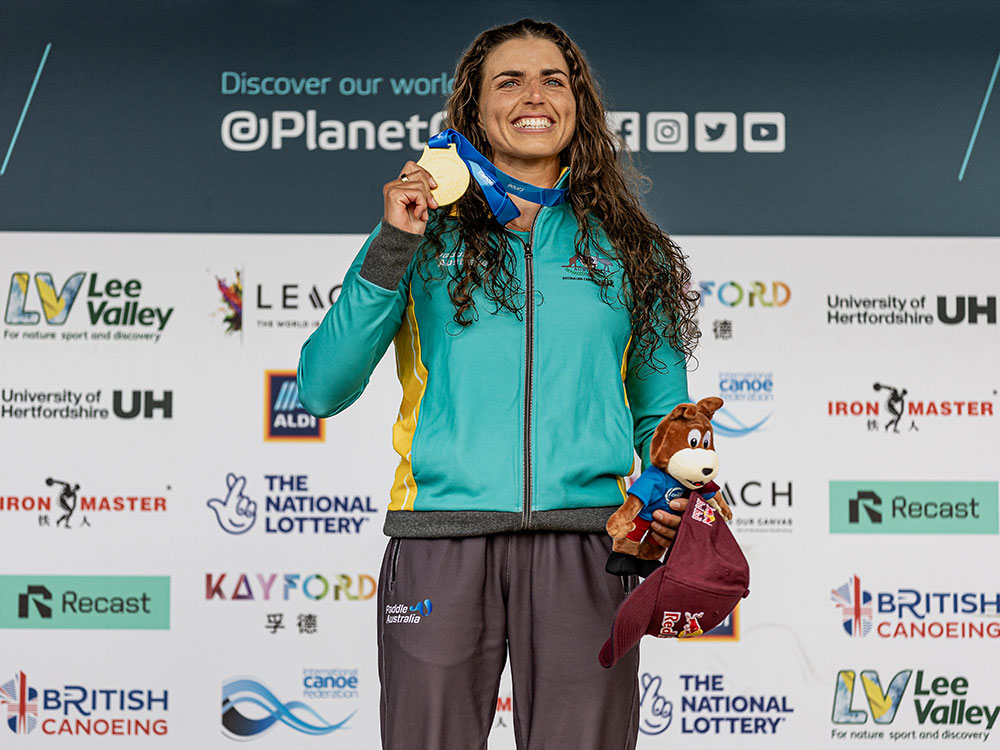 Fox has now secured an Olympic quota place for Australia in the Women's C1 for the Paris 2024 Olympic Games, as one of the top 12 nations in the event.
"My goodness, it was a crazy race and I just can't believe I've won today, it's amazing, I am overwhelmed and so emotional," Fox said.
"I didn't start well, I hit Gate 1 and just tried to really put the hammer down and keep it clean and keep it tidy. Even to the last gate, I was taking risks and trying to squeeze out time, just sprinting head down to the finish, not knowing if it would be enough, but to see I was one second ahead, I was thrilled.
"To win a fourth K1 World title and my 10th individual World title, I feel really proud of that.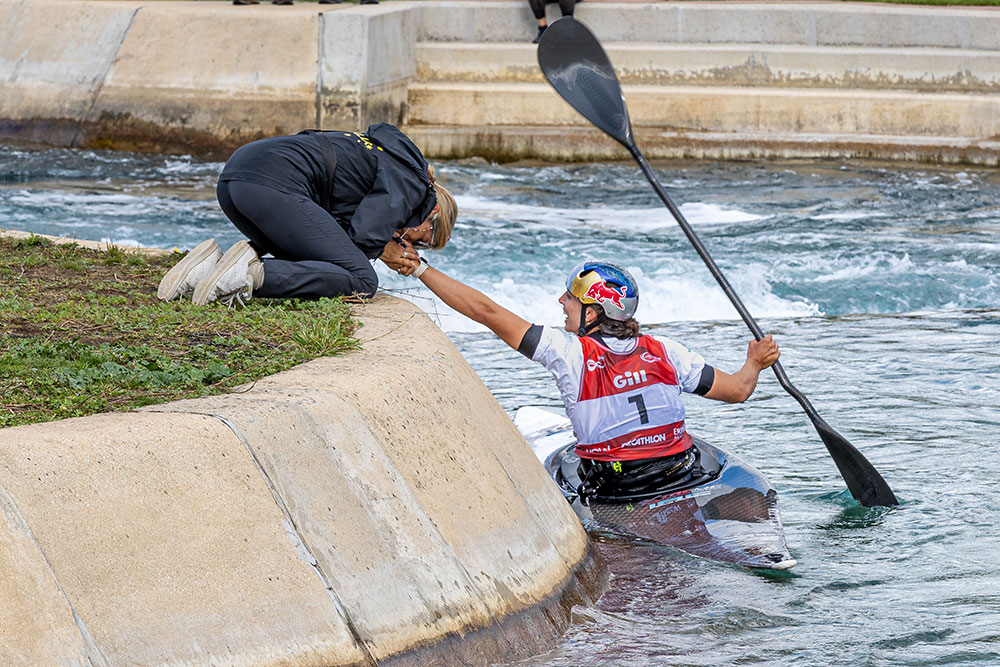 "This World Championships was really important to get the quota to go to the Olympics and it was also part of our selection process as well. Obviously, the work's not done yet, but to have qualified the quota and ticked off a few boxes for the criteria, I can start to plan towards Paris."
The 2023 ICF Canoe Slalom World Championships come to a close on Sunday with the Kayak Cross event.