Do you have a formal dress or suit that you'll never wear again?
A & D In Home Care has launched a donation drive for formal outfits that can be passed on to students who are unable to afford them.
With formal season fast approaching, it should be an exciting time, but the cost-of-living crisis continues to dampen the mood for families living in Penrith.
Anita McEwen, the Director of A & D In Home Care, said they started the drive because they wanted to give back.
As a single parent, McEwen said she struggled to afford dresses and make-up for her three daughters, even though she was working full-time.
"At the moment everyone seems to be struggling financially," she said.
"We thought it might be nice if we could do something to take that little bit of pressure off."
So far they have received 20 dresses that they'll be able to pass on.
McEwen said she hopes people will continue to donate so that students will be able to have the dignity of choosing something that they like.
"Some of the dresses are brand new, and all of them have been absolutely beautiful," she told the Weekender.
"We just want to get as many dresses as we can, so we can hopefully give them choices."
People between Blacktown and Katoomba are invited to make donations to A & D In Home Care's High Street office or arrange for a pick-up.
People far and wide are also welcome to mail their pieces that are still in good condition.
McEwen said they're also hoping to expand their service and offer discounted hair and make-up.
But this isn't just for the girls, because they're also encouraging people to donate clothes that the boys can wear on their special day.
They are also hoping to host a charity ball for people with disabilities, early next year, so people who may have missed out in the past can get involved.
"I think it would benefit so many people," she said.
McEwen said that A & D In Home Care usually looks after the most vulnerable people in the community, but this service is for everyone.
They are hoping this drive will take some stress off families living in the area and make young people feel empowered.
"They're good enough, no matter what their circumstance is," she said.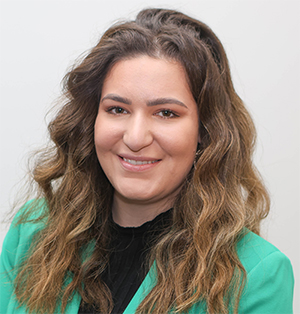 Formerly with the ABC, Makayla is a graduate of Western Sydney University. She covers a variety of news topics for the Weekender, including courts.