After trying her luck with the vocals of Britney Spears and Kylie Minogue, Kelly O'Brien found the sweet spot with Dolly Parton on the talent quest circuit in Sydney, with Marrickville RSL's $100,000 prize offering encouraging her to finally pick a lane.
"I just really decided to go for it, I thought, I'm going to get the costume of Dolly, and a really good wig," she said.
According to O'Brien, it's her upbringing which meant she was always drawn to the country icon.
"I started singing country when I was about 14 in Adelaide, and I'm really short as well, like Dolly, so I think it just fit really nicely," she said.
Now, O'Brien has been hailed as the UK's best Dolly Parton impersonator, appearing as Dolly on the BBC UK's 'Even Better Than The Real Thing'.
What makes her so good at what she does, O'Brien said, is that she takes Dolly incredibly seriously, constantly learning and maintaining a 24-hour diet – she just won't wear her make-up overnight.
"I've been doing her for such a long time, and I'm always studying her, so I never get complacent," she said.
"She's written and recorded over 5000 songs, so I'm always learning her songs. She plays seven instruments, so I'm always teaching myself new instruments. I'm listening constantly to interviews."
With the UK's tribute scene including some of the best acts, O'Brien said this is just what it takes to make her show 'next level'.
"My show is immersive, it's like Dolly is there, and I'm in character the whole time," she said.
But, with this comes many challenges – namely, the look.
"Wigs are always the hardest," she said.
"The costumes have to always be bespokely made, because she has quite unique measurements, and she's not lying when she says it takes a lot of money to look that cheap, because it does!"
After performing overseas for so many years, O'Brien can't wait to bring the beloved hits of the country legend back to Australia.
"I've done a couple of shows in Adelaide, and it's always just because I'm visiting my family, and then people have asked me to put on a show. Last year, I did a bit of a bigger show, and so I thought, I've got this great, amazing, theatre show in the UK – why don't I just go for it?," she said.
"I was also asked to do the world's first Dolly Parton festival in Narromine, which is the day after Springwood. I am so excited!"
With songs such as '9 to 5', 'Jolene', 'Two Doors Down', 'I Will Always Love You' and 'Here You Come Again' guaranteed to grace the setlist, O'Brien assures everyone will be up and dancing, whether they're five or 95.
"I really include the audience, so it's not just me on the stage – I'll come down and see people, I bring someone up to sing Kenny Rogers' 'Islands in the Stream' with me," she said.
"I tell a lot of stories about her life, everyone laughs, everyone cries, and they will just leave feeling like they've just been in the room with Dolly."
'The Dolly Show' will be on at Blue Mountains Theatre on Friday, September 29 at 7.30pm. Tickets start at $59. To book, visit bluemountainstheatre.com.au.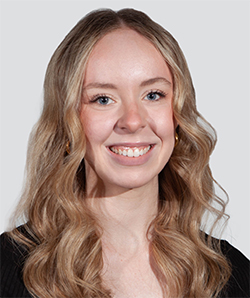 Cassidy Pearce is a news and entertainment journalist with The Western Weekender. A graduate of the University of Technology Sydney, she has previously worked with Good Morning Macarthur and joined the Weekender in 2022.