A fundraiser has been set up to support the family of a six-year-old boy who is fighting cancer.
Jack Vella is an South Penrith local who was diagnosed with Hodgkin's Lymphoma last week.
Tanya Belcastro set up the fundraiser to try and help her cousin-in-law get back on her feet. She said the GoFundMe page seemed like the best thing she could do to help ease some of their financial stress.
"Tammy's a single mum, life's a struggle as it is," she told the Weekender.
"She works for her kids and everything goes into that.
"I know that if it was anyone else she knew in that situation, she'd do the same thing because that's how she is."
Back in April, Jack was eating at the table when his mother, Tammy Hepburn, noticed a growth on his neck.
She took him to the hospital, where he received multiple courses of antibiotics, before being diagnosed with COVID and a cat scratch disease.
Hepburn recalled that Jack was unusually tired and not himself, saying it was time to seek out a second opinion.
On September 1, Hepburn received the devastating news.
The doctors said to her, "Tammy, we're sorry but Jack has Hodgkin's Lymphoma. You need to fast him immediately, he needs to go to surgery today."
He started chemotherapy last Friday and has already undergone a central line placement and bone marrow biopsy.
Belcastro said they are still waiting for the results to find out what stage the cancer is, but confirmed that it had already spread to the back of Jack's neck and the top of his chest.
"It's going to be a long journey," she said.
"He's been having chemotherapy daily since he was formally diagnosed but he'll have two full weeks of chemo before having a two week break to let the blood cells rebuild.
"For now it's every two weeks until they [the doctors] decide enough's enough."
Belcastro said it has been a challenging time for Hepburn, who is not entitled to assistance from Ronald McDonald House.
She said people should donate whatever they can to help this single mother who has had to leave work behind to be at the hospital with Jack.
"Tammy also has a nine-year-old daughter at home who she's still got to make sure is looked after, provided and cared for," she said.
"We need to get behind and support a mum who's had her whole life flipped upside down overnight."
To donate to help the family, head online and visit https://bit.ly/wwjack.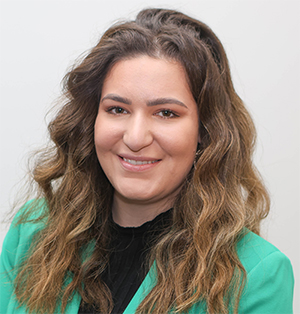 Formerly with the ABC, Makayla is a graduate of Western Sydney University. She covers a variety of news topics for the Weekender, including courts.