An U14 Girls basketball team from Penrith is currently raising money to help fund their upcoming trip to Melbourne, to compete at the 2023 U14 Australian Club Championships.
The side, which is made up of 10 players, qualified for the biggest tournament of their lives after a hugely successful season in Basketball NSW's Waratah Junior Premier League competition.
Penrith battled teams from Sydney and across NSW during the course of the five-month regular season, finishing second overall to Illawarra and earning automatic qualification to September's Australian Club Championships.
Speaking with the Weekender, Penrith coach Jenna Weekes said she's proud of her team and believes the secret to their success is how close they are off the basketball court.
"I think what our edge has been this year, is how good friends they all are," she said.
"I also think it helps that they enjoy playing the game, and on and off the court they get on really well and I think that's important."
The Penrith U14 Girls team are the only local side competing at next month's Australian Club Championships, but it won't be the first-time players from the team have played in Nationals.
Five players represented Penrith at the 2022 Australian Club Championships and that experience will be invaluable come September as they take on the might of U14 girls basketball teams from all over Australia.
"The Penrith team that played last year didn't qualify but instead were invited because Penrith were hosting, but this year, we qualified for it," Weekes, who's in her 15th year of coaching, said.
"We'll be playing teams from all over the country during the week-long tournament, which takes place during the school holidays from September 23-29."
To assist the girls with their Road to Nationals journey, the whole team and their families are raising money to aid with the associated cost involved with interstate travel for a whole week.
All funds collected will be utilised to cover the cost to attend the Australian Club Championships in Melbourne, which includes transportation from Sydney, meals for seven days, training hub fees, accommodation for the whole team and staff, team gear and all the associated costs of looking after 10 athletes and staff.
A GoFundMe page has been set up where people and businesses can donate to the Penrith U14 Girls team and their quest for glory at Nationals. Visit https://gofund.me/102d01b4.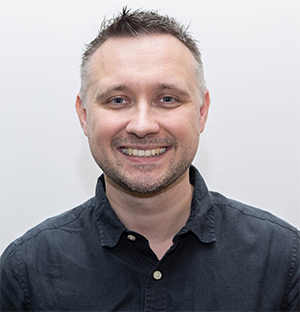 Nathan Taylor is the Weekender's Deputy Editor and Senior Sports Writer. He also compiles the weekly Chatter on the Box TV column. Nathan is an award-winning journalist, who has worked at the Weekender for a decade.