The 2020 Grand Final was something of a line in the sand when it comes to Penrith versus Melbourne clashes. The Storm got the chocolates and the trophy that day, but in the midst of the Panthers' spirited fightback it became clear that 20-odd years of dominance was drawing to its conclusion.
Melbourne were once one of Penrith's most feared opponents. There's some pretty horrible losses in the record books, and losing streaks that extend 11 matches (2006-2012) and six straight games (2014 to 2017). But the ledger has been evened more recently, with Ivan Cleary's side winning three of their last four matches against Craig Bellamy's men.
Most recently, the Panthers came from behind in one of their most gritty performances of the year to ultimately thrash the Storm 34-16 in Melbourne. It will sit fresh in the memory banks of both clubs as both likely learned a lot that night.
Penrith learned that they still have the fight in them when things don't go their way; that there's an alternate path to just getting in front and dominating momentum and possession from there.
And what did Melbourne learn? We may find out on Friday night when the two sides clash again at BlueBet Stadium.
This is Penrith's third straight home game during a quirky period of the draw, and perhaps the most anticipated of the three clashes. Any game against Melbourne tests your mettle and there's no doubt the team will be savouring going up against one of the heavyweights of the competition.
The Storm have been inconsistent this season, securing a host of impressive wins but also dropping games they should win – like against Newcastle a fortnight ago.
There's no question Bellamy would be working overtime to ensure the Storm gets it right come Finals time and given his experience at the business of the season, you'd be a brave person to rule Melbourne out of Premiership contention.
But if the Storm are serious about adding another piece of silverware to their impressive collection, they've got to win games like this, or at least be in the fight until the dying stages.
Penrith have a little bit more luxury, but there's still no way they'd want to drop a game like this. There's no question Cleary would be eyeing off a top two finish to ensure a home Final – especially given finishing third or fourth, while ensuring a second bite at the cherry, would likely have you on the road in week one either in New Zealand, Brisbane or Melbourne.
Given the Warriors' reasonably soft draw and Brisbane and Melbourne's strong form, dropping even a single game could put that mission in danger.
I'm expecting a similar game plan from Melbourne to the one they came out of the blocks with only a short while ago. They'll go hard early, attempt to win the momentum and suffocate Penrith out of the early forward battle. The mission will then be to maintain it and not let all the good work fall apart like it did back in Round 18.
In front of a strong Friday night crowd, and with Nathan Cleary back steering the ship, I'm confident the Panthers will get the job done – but I'm predicting a low scoring affair with only a try or two in it when all is said and done.
Tip: Panthers by 6.
Penrith and Melbourne play at BlueBet Stadium on Friday, August 4 at 8pm. The game is live on Channel Nine, Kayo and Fox Sports.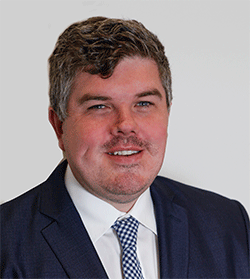 Troy Dodds is the Weekender's Managing Editor and Breaking News Reporter. He has more than 20 years experience as a journalist, working with some of Australia's leading media organisations. In 2023, he was named Editor of the Year at the Mumbrella Publish Awards.