A couple of weeks ago as both Penrith and Cronulla warmed up pre-game at BlueBet Stadium, Nathan Cleary and Nicho Hynes were both practicing goal kicking – pretty standard from both halfbacks.
But the way the build-up ended couldn't have been any more different.
After landing his last kick, Hynes walked off the field alone – joining his team mates in the sheds, ready for the official run out.
Cleary, meanwhile, was greeted by the rest of the Penrith team – waiting patiently for him to finish his personal preparation. The team then jogged off together as one.
That, my friends, is culture in a nutshell. Don't let anyone tell you Penrith don't have it.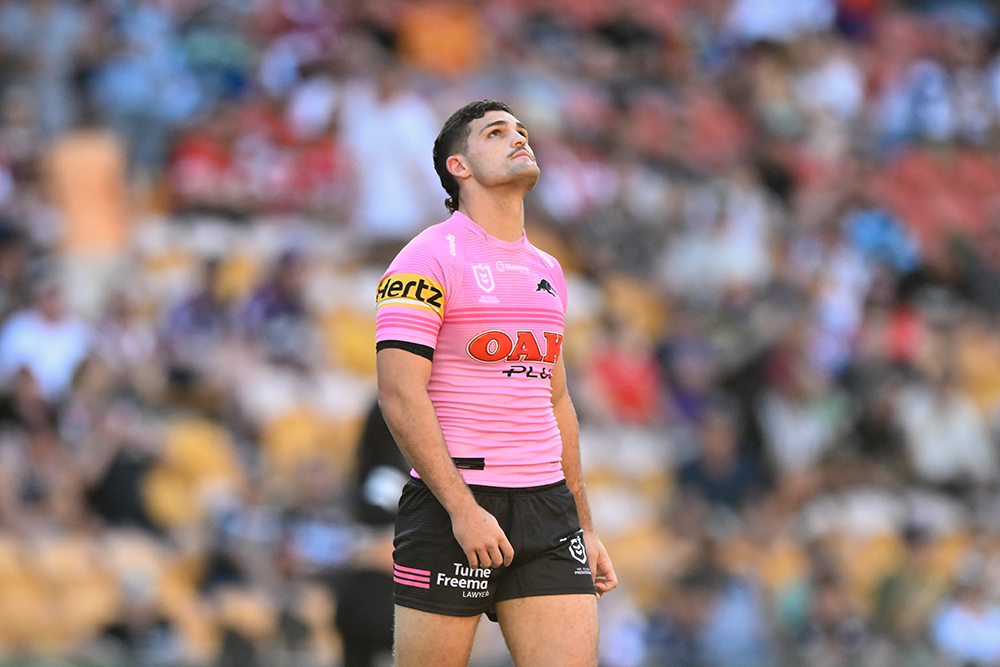 As long as moments like that are continuing, this Penrith side will be a force to be reckoned with for a long time to come – no matter who comes and goes or what challenges are put before them.
Penrith travel to 4 Pines Park (or Brookvale Oval, for us traditionalists) in Round 24 to take on a Manly side that sits on the cusp of the top eight with their season very much hanging by a thread.
The Sea Eagles sit just one point outside the top eight and that single point – courtesy of a draw with Newcastle earlier in the season – could ultimately be the deciding factor one way or another when it comes to playing Finals. For-and-against will not become an issue, unless it is the Knights themselves who are also fighting it out for a spot in the last couple of weeks.
None of that will really matter though unless Manly can spring a monumental upset and down the high flying Panthers, who are heading towards yet another Minor Premiership and last week overcame an early scare to dispose of Melbourne.
The Sea Eagles close out their season with relatively easy games against the Bulldogs and Tigers, but the next fortnight is where their fate will be decided, taking on the Panthers and the Warriors (the latter in New Zealand).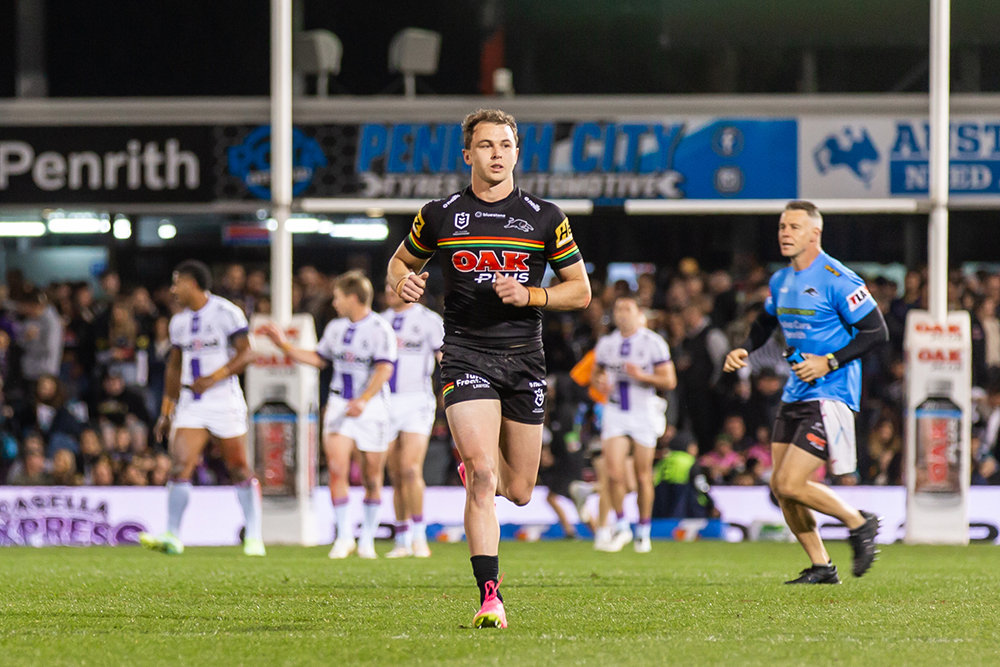 You would think Manly would have to grab one of those two matches to even make the final two games count. Their best chance is surely at Brookie.
As it turns out, Penrith may well spoil a number of teams' Finals chances over this run home. While the Titans can now be considered out of contention, their other three games – against Manly, Parramatta and North Queensland – will all have some degree of bearing on the top eight.
And it's for this reason you couldn't rule out an upset at some stage over the next month, despite how dominant the Panthers have been. When you're coming up against teams with their season on the line week after week, there's a chance you eventually slip up.
But it would have to be a mighty misstep from Ivan Cleary's side, who seem head and shoulders above the rest of the competition at the moment. Their attack is just too slick and too quick for opponents, even though Cleary would probably mount an argument that it's been far from perfect in the last few weeks. We know that defence is where Penrith have won their past two Premierships though and that is again holding strong, conceding only one try in the past fortnight.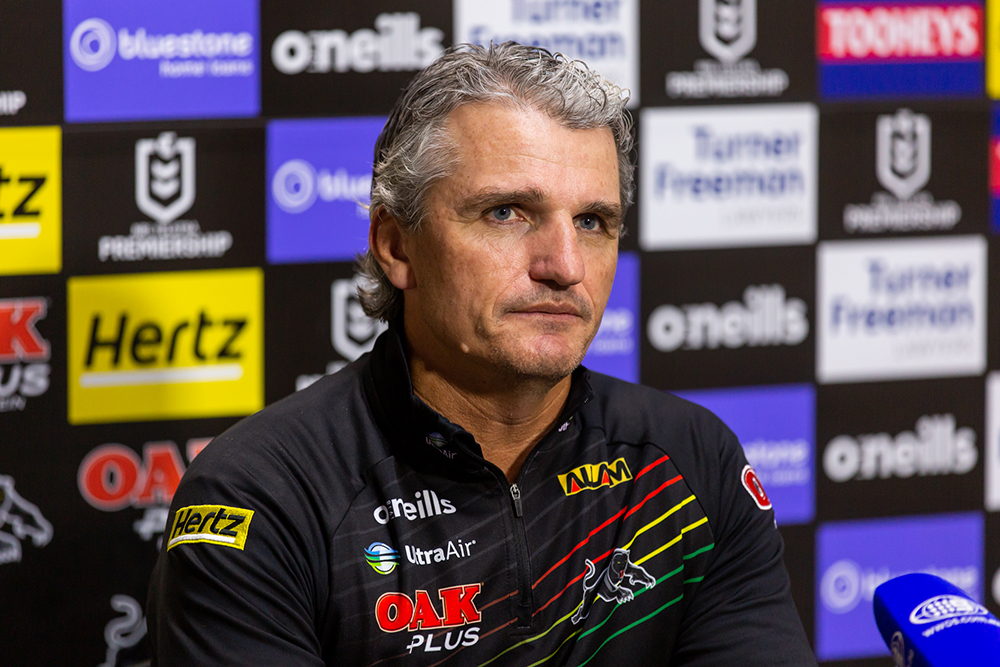 These sides met back in April with Penrith running out 44-12 winners, and it was a contest Manly were never in. In fact, Penrith laid on 18 straight points in a nine minute period approaching half-time that left the Sea Eagles obliterated before oranges at the break.
Coach Anthony Seibold probably won't want to remind his side of the 32-0 half-time scoreline last time around but he will be focused on having a good start. The only way of potentially getting on top of the Panthers is by scoring the first couple of tries and hoping to hold them out from there – comebacks against this team are just too rare.
With three straight home games behind them in front of huge parochial crowds at BlueBet Stadium, perhaps a trip to Brookie on a Thursday night does present something of a danger game.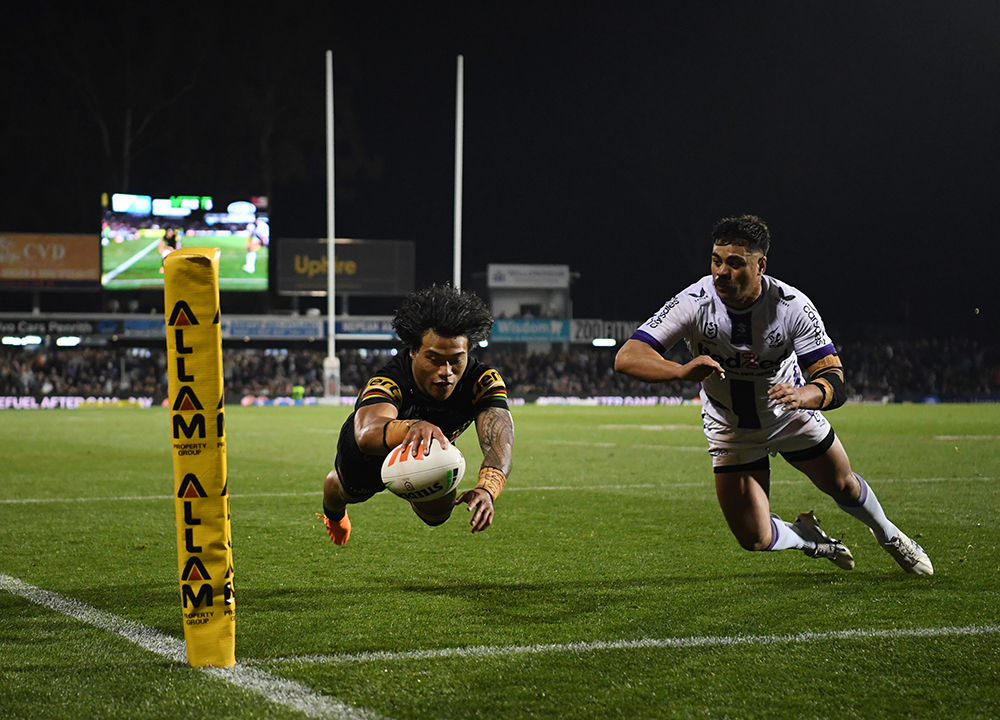 But let's face it – you'd have to be a brave person to tip against the visitors.
Tip: Panthers by 12.
Penrith and Manly play at 4 Pines Park on Thursday, August 10 at 7.50pm. The game is live on Channel 9 and Fox League.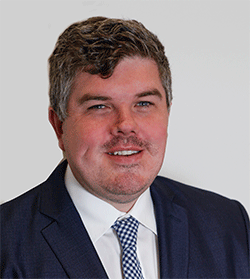 Troy Dodds is the Weekender's Managing Editor and Breaking News Reporter. He has more than 20 years experience as a journalist, working with some of Australia's leading media organisations. In 2023, he was named Editor of the Year at the Mumbrella Publish Awards.