When you lose a player the calibre of Api Koroisau from your team, it's always going to take some time for people to adjust.
Whether it's players getting used to new combinations out on the field or fans getting accustomed to someone else wearing the famous Panthers number nine jersey, teething problems are inevitable.
For Penrith hooker Mitch Kenny, he was aware of the criticism he copped earlier this year as he was finding his feet in the starting dummy half role.
"I heard a little bit of it, but I'm pretty good at staying away from social media and stuff like that – I know what fans, punters and commentary is like," he told the Weekender.
"For what I didn't see, I already knew it was out there, but I always had that confidence that things would turn once we had that game time together.
"I don't really check social media too much or anything but I imagine I'm not getting slammed too much anymore, but who knows?"
While Kenny's time with the ball is still a work in progress, his time off the ball in defence has been a joy to watch. The 25-year-old is currently tackling at a 90 per cent success rate, and he doesn't mind getting stuck in where other players won't.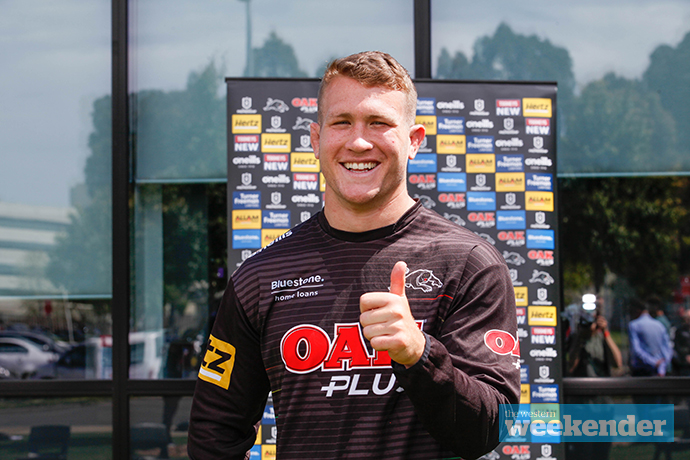 After playing the majority of his career off the bench, Kenny said he's feeling more and more comfortable with each and every game.
"I think there was always going to be a little bit of teething for the side and myself early on, but I was always confident that once we could get some game time, we could take care of those things," he said.
"Combinations start to gel and you find your own path, which has happened. I'm really comfortable in my role within the team now and I'm just happy I'm doing my bit."
And with the Panthers just over a month away from playing in their first Finals match of 2023, Kenny's confidence in his own game is music to the ears of everybody that bleeds black.
Despite winning a Premiership with the Panthers last year, Kenny said he's learned so much this season and is ready to take that into the post-season.
"Just learning combinations and understanding who likes the ball and how to give it to them and where to take a little bit more control on the field," Kenny said.
"We've had guys come in and out but I think just being consistently on the paddock for myself, I've just grown a bit more of an understanding of how the team plays and what I need to do in different moments.
"My job is pretty simple… I've got guys who make it really ease in this side. I just try to do what's expected of me and try and be a good teammate each weekend."
All eyes will be on Kenny this Friday night when he goes up against one of the premier hookers in the game, Harry Grant.
Despite the Panthers beating the Storm just over a month ago down in Melbourne, they know Round 2 against Craig Bellamy's men is going to be even tougher.
"You always know what you're going to get with the Melbourne Storm. They've been really consistent for over a decade," Kenny said.
"It was nice to go down there and get the win… but this is a new challenge now. They don't get beaten by the same side twice very often, so we're expecting another difficult challenge.
"They are a star-studded team, and they are so disciplined and relentless. It's going to be a grind for 80 minutes, but that suits the way we play."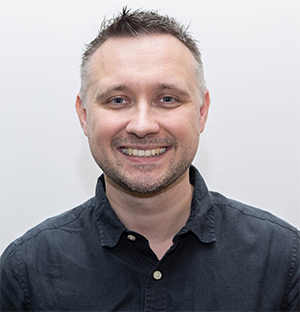 Nathan Taylor is the Weekender's Deputy Editor and Senior Sports Writer. He also compiles the weekly Chatter on the Box TV column. Nathan is an award-winning journalist, who has worked at the Weekender for a decade.