An international fundraiser is looking to support local scientists at Western Sydney University (WSU) in their fight to understand a rare neurological disorder.
At just seven-months-old, Thomas Wagner's son Max was diagnosed with Alexander Disease – a rare, and often fatal, disorder of the nervous system.
Wagner said the chances of having Alexander Disease may be less than one in a million, but that the effects are devastating.
"It is a cruel, devastating disease that cuts the life of some of the most vulnerable and innocent people short, and robs them of all milestones they might have learned – if they ever achieved them. Toddlers and children lose the ability to walk, crawl, sit, speak, eat, and ultimately, breathe," he told the Weekender.
"Max is [now] 14 months, but he cannot pull himself up yet, or roll around, or point or talk, and we don't know if he ever will."
With no cure for the neurological disorder discovered as of yet, Wagner and his family were told Max may only live for five years.
Refusing to give up, Max's parents began to look into new approaches to gene therapy and drugs that have proven effective in other neurodegenerative diseases. That's when Wagner came across the work of WSU's Senior Lecturer Dr Erika Gyengesi.
"When we first received Max's devastating diagnosis in February, I started reading academic papers to better understand this cruel disease," he said.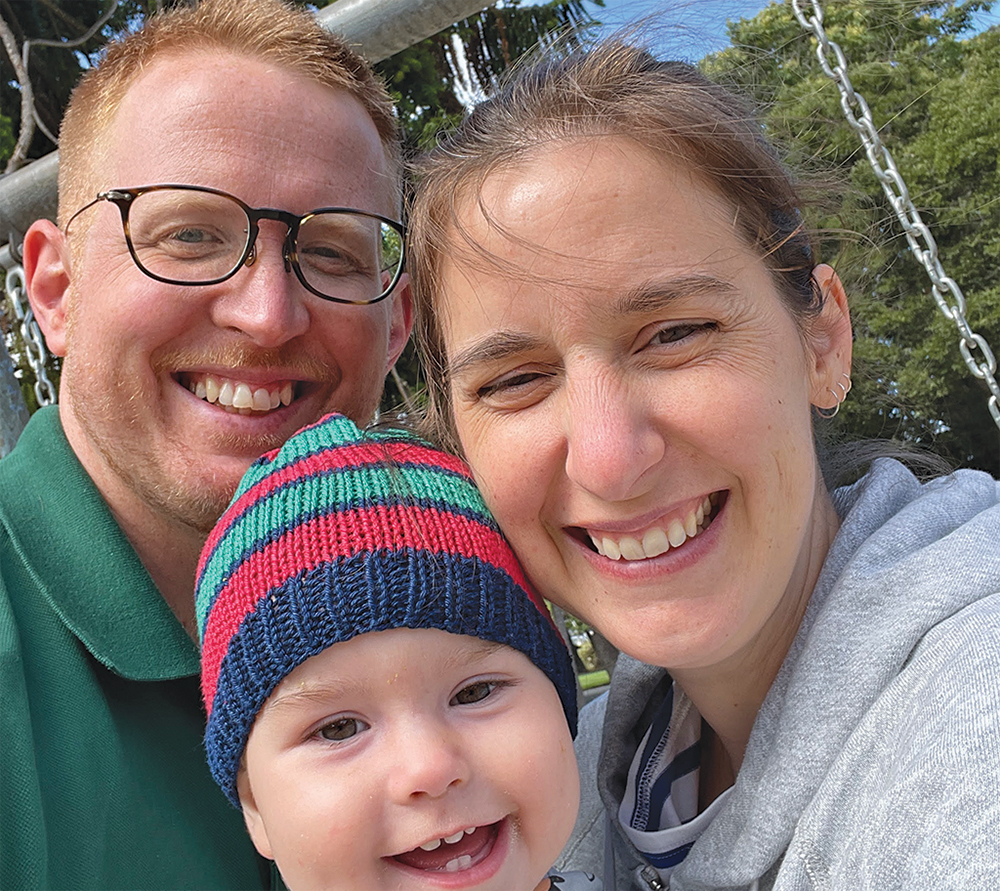 "I stumbled upon the work of Dr Erika Gyengesi at WSU on neuroinflammation, which is a key problem in Alexander Disease."
Wagner then reached out to Gyengesi to find out more about the disease and how the work done in her group might be applicable and beneficial in finding treatments for it.
"It turned out that Dr Gyengesi had done work on certain drugs that Alexander Disease researchers had previously wanted to test," he added.
"But testing those drugs in Alexander Disease specifically takes resources that no university has lying around, including WSU.
"So, the plan arose to somehow enable a scholarship for a PHD, so Dr Gyengesi and her group can translate their work to Alexander Disease and enable WSU to help test drugs nobody has tested before."
Wagner is now hoping to raise around $75,000 to provide the research team at WSU with the funds needed to conduct essential experiments, adding that it could "make a world of difference" for children who suffer from Alexander Disease.
"If we could get Dr Gyengesi and WSU to work on AxD, more drugs and treatments finally have a chance to get tested and could give more children in the world a fighting chance for supportive treatments during their lifetime," he said.
"We owe [it to] Max and all Alexander children that we try."
To donate, visit www.gofundme.com/f/help-max-find-a-cure-for-alexander-disease.
Ellie Busby is a news reporter for Western Sydney Publishing Group. A graduate of the University of Hertfordshire and Western Sydney University, she is a journalism Major. Ellie has worked with Universal Media, The Cova Project and for a range of other projects.