As the homelessness crisis worsens, Christ Mission Possible is providing food and housing solutions to needy people in the Penrith area.
Last year, Christ Mission Possible partnered with the Department of Communities and Justice and provided over 60,000 bed nights to tenants who needed a safe and secure place to lay their head.
Now they are in the process of doubling the amount of crisis accommodation available to those who have fallen on hard times.
Christ Mission Possible CEO Martin Beckett said the number of people experiencing first generation homelessness has grown astronomically in western Sydney.
"We have a large homeless accommodation crisis facility in Penrith," he said.
"I think more now than ever, what we're seeing is people that everyday folk are coming through our doors."
According to Beckett, skyrocketing rents are only adding to the cost-of-living crisis.
He said he is seeing a rise in 'working homeless' because employed people are also finding it challenging to access mainstream independent housing.
"What we're seeing at the moment is mums and dads, even working homeless, who just can't afford rent and bills," Beckett said.
"We're seeing a lot more families coming through, and people who have never experienced homelessness. It's something which is getting worse as rents go up."
Through their accommodation program, Christ Mission Possible helps their clients become independent and work towards their long-term housing goals.
Beckett said they help people and families who are committed to getting themselves out of a crisis situation.
As part of this, they provide temporary housing for up to a month then help clients get into their own homes.
"You've got to help those people and walk that journey with them as they establish themselves back in the rental market or get a job," he said.
"A lot of them are blacklisted from properties because they didn't pay their rent because they couldn't afford it.
"So we have to rent the place for them, and give them tenancy support."
According to Beckett, they are tackling the stereotypes surrounding homelessness.
"We take everyone at face value," Beckett said.
"Our accommodation is set up so it feels homely… they've got bathrooms and everything in them and they can actually have their own privacy.
"What we try to do is make them feel as welcome as we can because it's not often it's not their fault that they're homeless."
Beckett emphasised the importance of giving homeless people "a bit of dignity", saying it is extremely "rewarding" to be able to help people "get back on their feet".
"We wanted to bring a bit of a spotlight on homelessness," he said.
"There is this problem, but there's also a charity in the local area responding to that."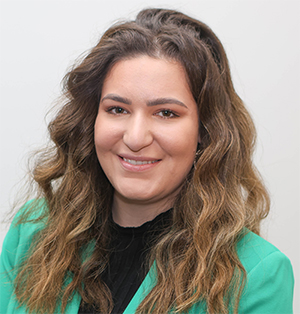 Formerly with the ABC, Makayla is a graduate of Western Sydney University. She covers a variety of news topics for the Weekender, including courts.