A local accountant is accused of defrauding clients to fund his lavish lifestyle and gambling habit.
36-year-old Benjamin Carter was appeared at Penrith Local Court on Wednesday charged with 16 offences including 14 counts of 'dishonestly obtain financial advantage etc by deception', 'knowingly deal with proceeds of crime', and 'possess prohibited drug'.
He was refused bail and remains behind bars.
He was arrested at his home in Silverdale at around 9.20am on Tuesday after Raptor Squad detectives forced entry.
Video footage released by NSW Police shows detectives knocking on the front door before busting into the property. Carter was inside and was calmly walked out of the house to a waiting police vehicle.
Around the same time, a 25-year-old woman was arrested at the Carter's Tax Advisory office in the Penrith CBD and was charged with 'recklessly deal with proceeds of crime >$5000'.
In June 2023, officers attached to State Crime Command's Raptor Squad – with assistance from the Tax Practitioners Board – commenced an investigation into reports of fraudulent misconduct by Carter and his firm.
During search warrants executed at Carter's home and office, officers allegedly located electronic devices, hard drives, and documentation relevant to their investigation, as well as a small amount of a substance believed to be cocaine.
These items were seized to undergo further forensic examination.
Carter and the woman were taken to St Marys Police Station where they were formally charged.
Police will allege Carter defrauded at least eight accounting clients to the value of $26 million in a bid to fund his lavish lifestyle and gambling habit, whilst the woman attempted to conceal the misconduct.
In court on Wednesday, his lawyer argued the $26 million figure was closer to $6 million with $20 million relating to gambling institutions.
Police will further allege Carter had links to Organised Criminal Networks (OCN).
The woman has been granted conditional bail.
As investigations continue, police are urging anyone with information that may assist investigators to contact Crime Stoppers on 1800 333 000.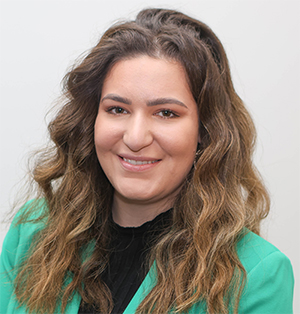 Formerly with the ABC, Makayla is a graduate of Western Sydney University. She covers a variety of news topics for the Weekender, including courts.