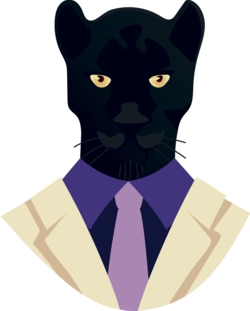 May's big day
Injured Penrith winger Taylan May has turned one of his most disappointing seasons into one of his most memorable years off the field. The 21-year-old got married to his partner Jess last week in a beautiful ceremony before jetting off for a honeymoon.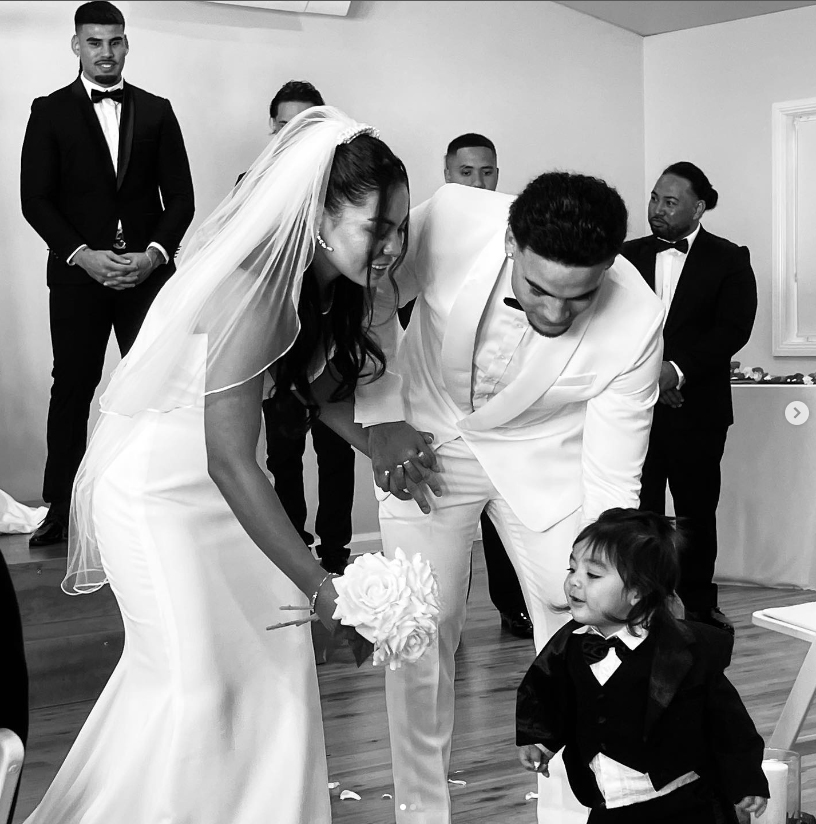 Letting down Luai
There's talk that one of the reasons Jarome Luai was dropped for Origin III was that he doesn't buy into the 'team' mentality.
Luai bases his personality on some of his big American sporting heroes; which plays well when it comes with winning, but can be troublesome when losing sets in.
Luai would have to feel let down by coach Brad Fittler and the selectors – especially given he's being replaced by 33-year-old Cody Walker. You could understand if the Blues were setting up for the next generation of talent to come through, but that's not the case here.
To add to it all, Luai was actually one of NSW's better players through the series despite the outside noise. He had two try assists in Origin I along with two line break assists and two tackle breaks, and backed it up with a committed performance in Origin II.
The fact Fittler and co think Luai is one of the Blues' biggest problems is one huge reason a major shake-up is needed for next year.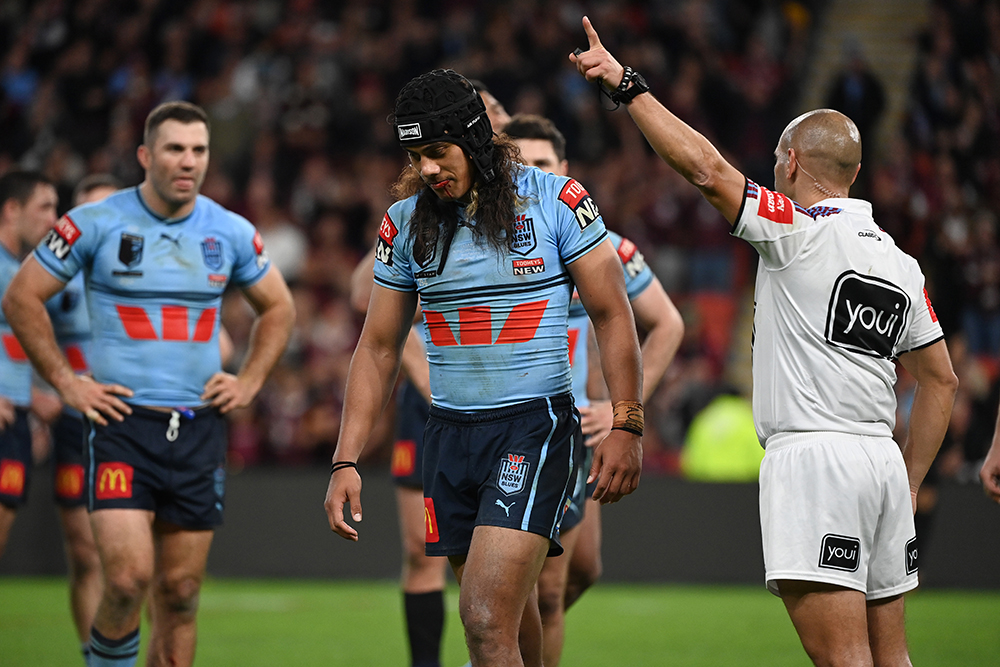 Yeo must start
Another odd selection from Brad Fittler and the Blues is Isaah Yeo on the bench.
The Panthers co-captain isn't an impact player. He'll give you an 80 minute slog and that's how he's best used. Surely there will be a pre-match shake-up and Yeo will start.
Another switch could see Spencer Leniu, named as 19th man on the extended bench, come into the 17.
Meantime, Brian To'o, Stephen Crichton and Liam Martin all retained their spots in the NSW side – with Martin to start.
Next generation
Four Panthers players have been selected in the NSW Under 19's team for the Origin clash with Queensland in Redcliffe next Thursday. Harrison Hassett, Jesse McLean, Luron Patea and Billy Scott will all represent the Blues.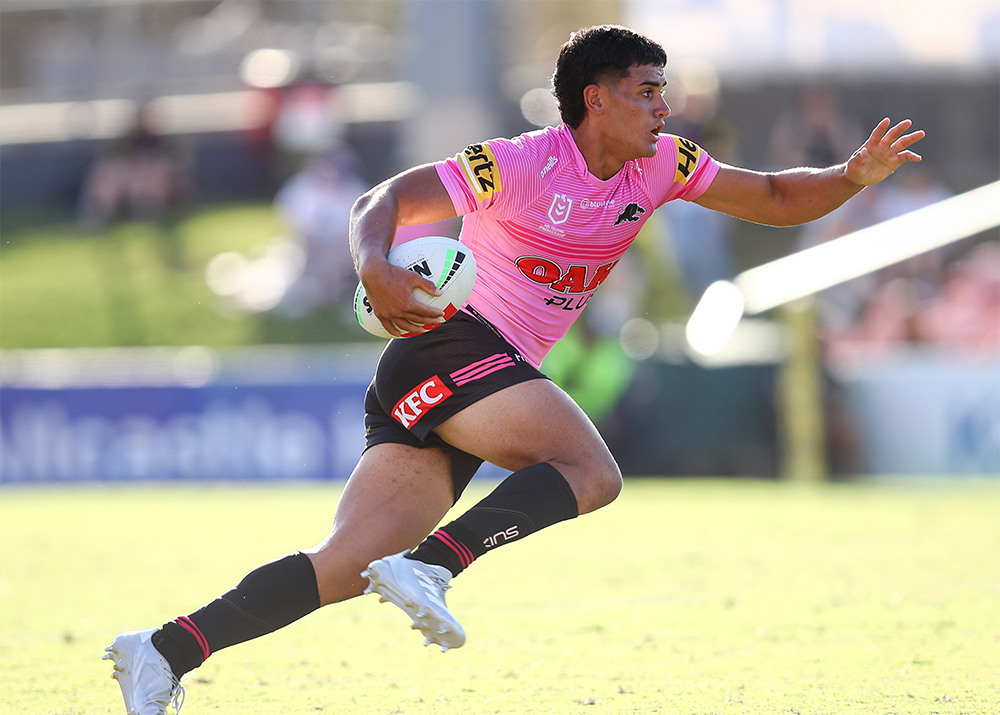 Sponsor secured
The Panthers have already signed up a new major sponsor for next season to replace OAK.
The club was planning to announce OAK's departure from the front of the playing strip at the end of the season but the Weekender broke the story last Thursday, with the club issuing a formal announcement soon after.
The new sponsor is already a club partner and is expanding their deal next season.
It's not My Place to tell you who the sponsor is, but despite rumours out there, it's not an alcohol or gambling company.
New footy book
If you're already scratching your head when it comes to the perfect Father's Day present, keep an eye out for a new rugby league book that will hit the shelves in early August.
Jack Gibson's Fur Coat by Glen Humphries is all about rugby league oddities and artefacts. The book includes over 30 of rugby league's greatest stories – from both the modern era of rugby league and the sport's most-loved fabled golden era.
These are some of the best NRL yarns you could wish for. The book is published by Gelding Street Press.
Cleary on track
Nathan Cleary could return as early as next week against the Dolphins, which I predicted back when he was first hurt. But there's a chance he may be given another week given the travel involved and the general disruption caused by the Origin period.
Whatever happens, the superstar halfback will definitely be back for Penrith's run towards the Finals.
Spotted
It was wonderful to see Melbourne players taking part in a prayer with some of the Penrith boys after full-time at Marvel Stadium last Friday night.
Bunker's blunder
NRL Head of Football Graham Annesley has defended The Bunker on his way to admitting Nelson Asofa-Solomona's try for Melbourne against Penrith last Friday night should not have been awarded.
Annesley tried to mount a technical argument as to how the try could have been awarded, but admitted it wasn't very "sellable" to the public.
He's right – you would have to be a rusted on Melbourne supporter with a serious eyesight issue to have thought it was a four-pointer.
It really does make you wonder how these decisions keep getting made by experienced officials. Thankfully, it didn't cost Penrith in the end.
Stadium silence
There's still no word from Labor about the future of the Penrith Stadium upgrade. The silence is deafening. Perhaps we won't hear anything until the State Budget in September. The longer it goes on, the more you feel this won't happen – which would be a major broken promise.