Students from primary schools across the local area will have a chance to name the fourth and final mega Tunnel Boring Machine (TBM) for the underground section of the 23-kilometre Sydney Metro – Western Sydney Airport line.
The primary schools were selected within three kilometres of the northern end of the metro alignment from St Marys to Orchard Hills and are being invited to submit a name for consideration.
The schools involved are Orchard Hills Public School, Claremont Meadows Public School, Our Lady of the Rosary Primary St Marys, St Marys North Public School and St Marys South Public School. A possible sixth school will also be involved.
Each school has been asked to put forward a female name, as tunnelling tradition dating back to the 1600s dictates this will bring luck to the project and protect the underground workers.
The as-yet-unnamed TBM will carve out the 4.3-kilometre northern tunnels between the station sites at Orchard Hills and St Marys.
Major construction is now underway on the Sydney Metro – Western Sydney Airport line, with two 1,066-tonne TBMs, Eileen and Peggy, already on their journeys to carve out the southern metro tunnels from the future Airport Business Park Station to the Aerotropolis.
TBM Eileen is named after Eileen Cammack, the first female Mayor of Penrith, and Peggy is named after aviation pioneer Peggy Kelman.
"It is so exciting to see tunnelling about to start on this crucial project for western Sydney, and for school students in the area to have the chance to get involved in this historic moment," said Deputy Premier and Education Minister Prue Car.
"We hope by engaging young students in this process, it will be a fantastic opportunity for them to research and celebrate the achievements of inspiring women in this local area.
"Participating schools will be invited to visit the TBM, which is due to launch at Orchard Hills Station site in the coming months, where the winning name will be revealed."
Transport Minister Jo Haylen said it's a great opportunity for local students to be involved in the Western Sydney Metro process during construction.
"Our naming challenge is a great opportunity for local students to get involved in learning more about this major project being built in their own backyard," she said.
"Naming the Tunnel Boring Machine will let these students put their own stamp on Australia's biggest public transport project, and they'll be able follow the machine's progress online as it digs."
The new metro line will take passengers from St Marys metro station to the Airport Terminal Station in 15 minutes.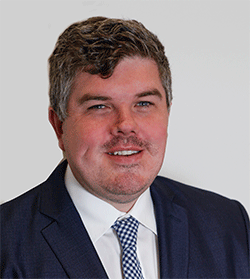 Troy Dodds is the Weekender's Managing Editor and Breaking News Reporter. He has more than 20 years experience as a journalist, working with some of Australia's leading media organisations. In 2023, he was named Editor of the Year at the Mumbrella Publish Awards.