Glenmore Park's Asian Pearl Chinese Restaurant will close its doors next month.
The restaurant has been open in Glenmore Park for the last 20 years, but August 13 will mark the beginning of Lam Tang's retirement.
"The 13th of August will be our last day trading," he told the Weekender.
For two decades the team at Asian Pearl Chinese Restaurant have been plating up a mixture of Australian Chinese as well as dishes inspired by other countries, but now Tang is ready for a new adventure.
Born in Hong Kong, Tang completed his "apprenticeship" when he was 17-years-old before moving to the Netherlands, where he lived for more than 14 years.
He told the Weekender that he settled in Australia in 1987 because he believed it would afford him and his children more "opportunities" and a better future.
After working part-time in a number of kitchens, Tang found a small restaurant in Marayong, which he ran with his partner for nine years before taking a break to pursue further education at TAFE.
In August 2003, he opened the doors to his current business in Glenmore Park because he really liked the area's "potential".
Even though he's been a bit emotional about leaving his business and legacy behind, Tang says he is ready for a new adventure.
"I'm going travelling around Australia and I have also planned to trip back to the Netherlands to see some old friends," he said.
Tang also said he is looking forward to winding down and stepping away from the stress of running a restaurant.
Tang said he has built friendships with customers that he will greatly miss.
Reminiscing on his career, he said he is excited but a bit sad.
"I've gotten to know the locals and make friends with the customers," he said.
"I knew who liked to eat what… and I could tell what guests were in the restaurant by reading the orders."
Tang said he is extremely grateful for the support that the Glenmore Park community has given him and his business over the years.
"Thank you," he said.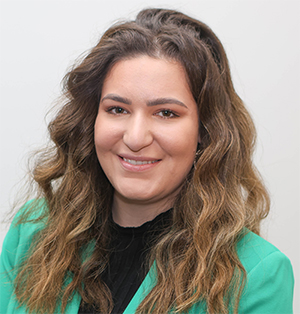 Formerly with the ABC, Makayla is a graduate of Western Sydney University. She covers a variety of news topics for the Weekender, including courts.