Penrith Stadium will likely undergo a major refurbishment but won't be knocked down and re-built.
The Weekender can reveal Labor will deliver on its $309 million election commitment to the stadium, but that figure won't be enough to cover a complete redevelopment.
Panthers are preparing for the refurbishment to take place in 2025 but will only be away from Penrith for one season with the plan to be back in time for kick-off in 2026.
During that time they will likely play home matches at CommBank Stadium in Parramatta but could potentially play home games in Las Vegas, and as part of Magic Round or in other regional centres.
The refurbishment would include more covered seating, new corporate areas and new dressing rooms that would cater for a likely NRLW team.
The hills at both ends of the stadium would remain.
Premier Chris Minns confirmed to the Weekender on Tuesday that the government was firm on not going beyond the $309 million commitment.
"Because of our severe budget pressures, we can't have growth in that figure. We just can't do it," he said.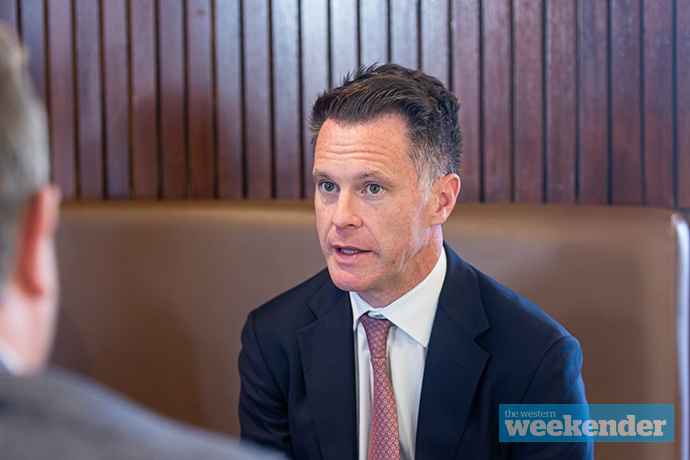 "We want to have discussions with Penrith. I think that's fair and I think that's in their interests as well. By any metrics it's an enormous amount of money and I think they can do great things with it."
Reading between the lines, it's obvious the State Government knows $309 million would not fund a complete redevelopment given skyrocketing construction costs.
This isn't news to Panthers Group CEO Brian Fletcher, who confirmed to the Weekender that a significant upgrade was now the likely option.
"The way we see it at the moment is that it'll be a complete refurbishment of the whole place," Fletcher said.
"We'd aim to start straight away after the 2024 season."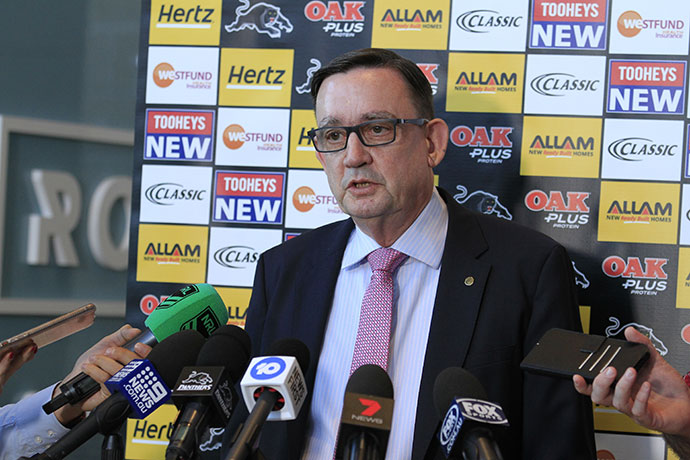 Fletcher believes it would cost around $450 million to knock down and completely re-build the stadium given the changing cost landscape.
He will meet with the Sports Minister and high ranking government officials in the coming weeks. Minns also confirmed a crucial meeting was imminent.
"All of those things need to be worked out around the table and that's only fair for us to do as an incoming government," Minns said.
"My understanding is that's going to take place soon and that's a good thing. I'm conscious that it's public money, it's not my money, but I'm also aware what when you're dealing with an independent Board like Penrith there should be an opportunity to have closed door discussions before it's presented to the Penrith community and to the taxpayers of the state.
"I'm probably not going to front-run those discussions and say publicly what we haven't been able to say privately yet."
Minns has also closed the door on the possibility of acquiring the Paceway and Showground and building a major new venue across the road from the current stadium.
"I have never seen a proposal that includes purchasing the Paceway, relocating the Paceway, moving the stadium and rebuilding it on a brand new site for $300 million," he said.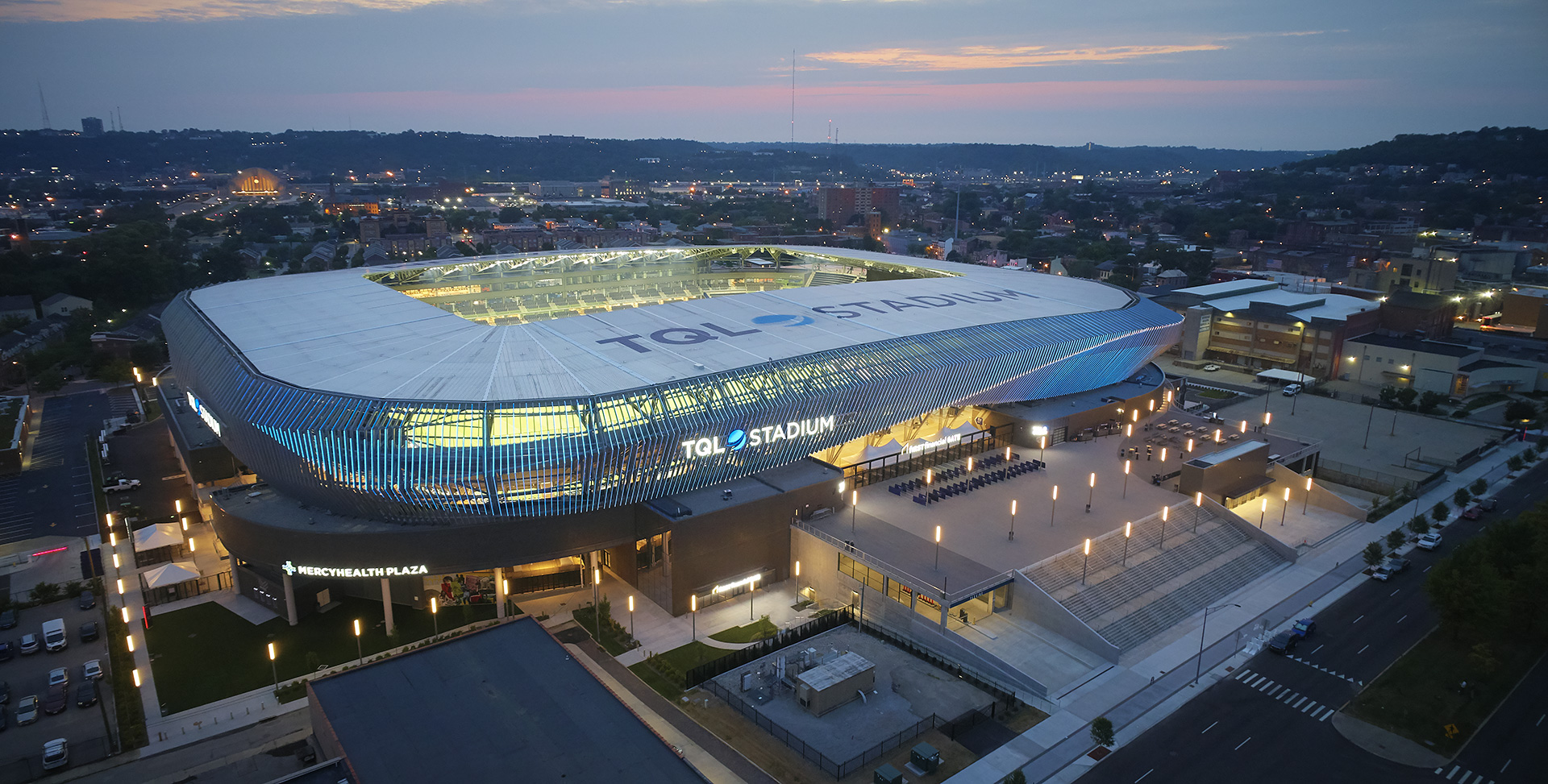 "If it can be done for $300 million, I'm all ears, but I don't think any of the participants are expecting or believing that it can be."
That leaves the Paceway in a precarious position. Penrith Council has been firm in its decision not to re-zone the Showground land for development but the Paceway has made it clear they don't believe they have a viable future in the Penrith CBD.
The Paceway had a plan to sell the land to a developer, which would help fund a new location elsewhere in Penrith.
An Infrastructure NSW spokesperson confirmed that they were no longer negotiating with the Paceway about acquisition.
"The Penrith Stadium Redevelopment is part of the NSW Government's review of the State's infrastructure capital program, and further advice on the project will be provided once these comprehensive reviews are complete," the spokesperson said.
"The commercial negotiations for the acquisition of the Penrith Paceway site are on-hold."
Panthers would manage the refurbishment of Penrith Stadium and would continue to operate the venue, ruling out Venues NSW as becoming the operator.
Minns said there was no chance the funding would be pulled.
"I think there's goodwill on all sides and I don't think there's much reason to speculate about pulling money because I think both sides want to get it done," he said.
"We recognise that it's an election commitment, they want to provide a world class sporting facility for their team and the Penrith community and given those two factors I'm very confident we can get an agreement."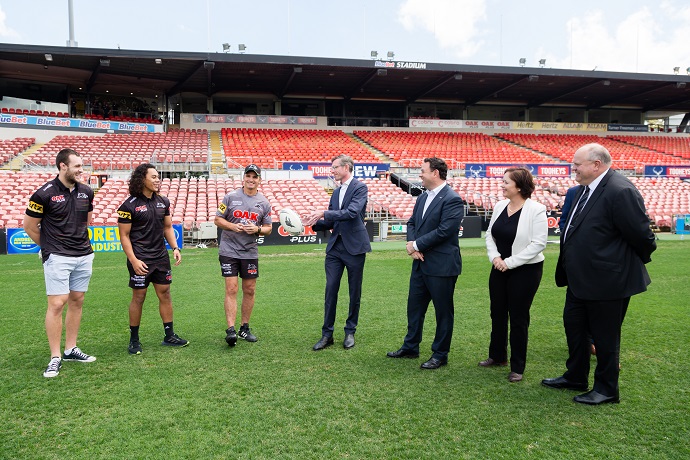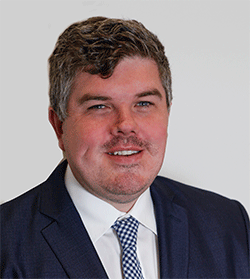 Troy Dodds is the Weekender's Managing Editor and Breaking News Reporter. He has more than 20 years experience as a journalist, working with some of Australia's leading media organisations. In 2023, he was named Editor of the Year at the Mumbrella Publish Awards.