When he's not volunteering with the Rural Fire Service in the Hunter Valley region, raising his young Daughter, Ava, with his wife Bec, or acting as a proud ambassador for R U OK?, singer Travis Collins is still coming out with killer country music.
Despite having over two decades in the industry and nine albums under his belt, he still feels an overwhelming wave of relief once his work makes it out into the world, including when his newest album 'Any Less Anymore' was released just last month, on Friday, June 16.
"You sit on a new album, and you're just nervous the whole time whether people are going to like it, or whether they're not going to like it," he said.
"It's really crazy. You go into the studio, you're so confident in these songs – that's why you record them in the first place – and then right on the eve of release, you just get this crippling self-doubt, and it's so terrible."
According to Collins, the subsequent positive feedback from fans and critics alike has been even more special given how personal some of the tracks are.
But, among those are also some songs that he said are perfect for touring, explaining why over half the album has ended up on the setlist.
"It's the most new songs we've ever put in a setlist – there are six new songs off this album. Off the last record we maybe put four in there, but so much of this album is just built for touring," he said.
"These songs were kind of like the grooves and the subject matter that we were missing in our live show, so naturally we've put a lot of this into the show."
Touring right off the back of an album's release would worry some, but Collins assures he's given his true fans more than enough time to learn all the words.
"The way we release music nowadays is that there's often three, sometimes four singles out by the time you do an album drop, so you see that on launch night, there's a few people singing along to the first few singles, which is cool," he said.
"Where it really gets interesting is, on these first few tour dates, when you see people singing the songs that they've only had access to for a couple of days.
"It's really, really inspiring to see that. It's like, you must have made it your mission to get this album as soon as it came out, or start streaming it immediately. It's what I love this job for."
In addition to fans finding their new favourites on the album, Collins said the tour has helped him find his own.
"There's a song that I only just agreed to put on the record, but when we play it, it feels like my favourite song," he said.
"It's phenomenal how the more you live with them and the more you grow with them, how your favourites change."
Having last played Panthers at the end of the COVID pandemic, Collins said he's ready to bring the new "high energy" show to the EVAN Theatre.
"I can't wait to get there and bring our full show with everything," he said.
Travis Collins will be on at the EVAN Theatre on Friday, July 21 at 8pm. Tickets are $47.95. For more information or to book, visit penrith.panthers.com.au.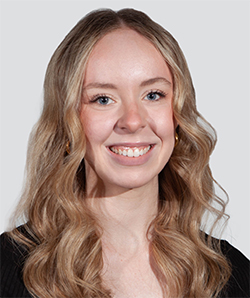 Cassidy Pearce is a news and entertainment journalist with The Western Weekender. A graduate of the University of Technology Sydney, she has previously worked with Good Morning Macarthur and joined the Weekender in 2022.