Two men accused of robbing a tobacconist in Glenmore Park have had their cases return to court.
Brandan Clarke, 30, and Nikolas Clarke, 28, of Toongabbie, had their matters briefly mentioned at Penrith Local Court on Friday, July 21.
The pair were charged with 'in company rob whilst armed with dangerous weapon' over alleged offending that took place about 2.10pm on January 26, 2023.
Brandan and Nikolas allegedly entered a tobacconist in Glenmore Park's town centre and threatened an employee with a black pistol, before stealing 45 packets of cigarettes and 85 lighters worth $2681.
According to court documents, they also robbed a till which contained cash and were armed with a metal pole at the time of the incident.
It is alleged that a woman noticed an apparent getaway car outside and removed the keys from the ignition, before she was assaulted by the men.
A number of local shoppers intervened and were able to hold the men at the scene until police arrived.
The woman was treated for minor injuries and a crime scene was established.
In court, the pair, who are in custody on remand, were legally represented and not required to attend.
The matters were adjourned four weeks for charge certification.
No pleas have been entered.
Brandan and Nikolas did not apply for bail and Magistrate Stephen Corry formally refused it.
They are set to reappear at Penrith Local Court via video link on August 18.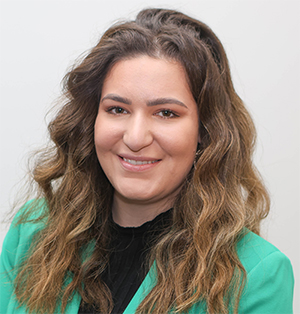 Formerly with the ABC, Makayla is a graduate of Western Sydney University. She covers a variety of news topics for the Weekender, including courts.