Having first graced our TV screens in 2004 on 'Australian Idol', before competing in the inaugural season of 'The Voice Australia' in 2012 and again in 2019 as an All Star, it's clear that Prinnie Stevens is no stranger to the stage.
However, it's behind the scenes that she's flourished most in recent years, having 'taken the reigns' of her career at the beginning of the pandemic.
"With the music industry completely shut down during COVID, we all had to gather ourselves and go, 'Right, what are we doing?'," she said.
"I wrote and produced a cabaret show, and from there, loved it so much that now I do lots of different shows for different people, but One Night Only is definitely one of my favourites."
One Night Only is Stevens' newest endeavour, coming to the EVAN Theatre at Panthers at the end of the month.
Joining her on stage will be Paulini, a close friend of Stevens' since the age of 13, who will well and truly be ready to perform off the back of her time on 'Dancing with the Stars'.
For both, creating a safe space for women, and specifically women of colour, has been incredibly important.
"Both Paulini and I grew up at a time in music where we were told what to sing, what to wear, how to talk – everything," she said.
"Being able to produce a show for us means that I say, 'Okay, what do we all want to sing?', 'What do we want to wear?', 'I'm going to do my hair like this, but what do you feel like?'.
"It's really an expression of our artistry, without the constraints of having someone to tell us where to sing, what to sing and how to sing it, and it's really been very freeing for me as an artist and as a woman."
Fasika Ayallew, a finalist and break-out star from 'The Voice' 2017, will also be coming along for the ride.
Describing Ayallew as being "like a little sister", Stevens said that mentorship from Kelly Rowland during their respective times on the reality show has only brought them closer, making One Night Only an unforgettable show for both the audience and the singers.
"I love sharing the stage with my friends, it's just so much fun because we get to pick the songs," she said.
"The show that we've done is all around our favourite divas and girl groups, and our genuine dedication to the artists we know and love."
With the setlist derived from singers they love, Stevens said that the trio will be singing everything from The Supremes to Tina Turner and Mariah Carey – and don't worry, Paulini's Whitney Houston covers are locked in.
With no weak links, Stevens couldn't be more excited for the group to showcase their versatility and vocal chops in the show – saying that audiences are in for a night of back-to-back hits from all their favourite divas.
"This type of show has been done, but I haven't seen it be done by three strong, powerful women and singers all in their own right," she said.
"We're all doing our things individually, but we just come together for One Night Only to really showcase these songs, and we're doing these songs authentically."
One Night Only will be on at Panthers on Friday, June 30 at 8pm. Tickets are $59.95. To book, visit penrith.panthers.com.au.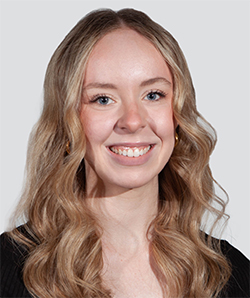 Cassidy Pearce is a news and entertainment journalist with The Western Weekender. A graduate of the University of Technology Sydney, she has previously worked with Good Morning Macarthur and joined the Weekender in 2022.