If you're driving past Greygums Oval in Cranebrook this Sunday afternoon, you may be surprised to see people sliding down a waterslide in the middle of winter.
Don't worry too much, it's all for a good cause!
This Sunday at 2pm, the Penrith Giants Junior AFL Club are inviting the local community to attend their epic Big Freeze fundraiser to support the FightMND foundation.
Founded in 2014, FightMND was established with the purpose of finding effective treatments and ultimately a cure for Motor Neurone Disease (MND).
The horrible and debilitating disease gradually takes away the patient's use of their arms and legs, their ability to eat and swallow, their speech and ultimately their ability to breathe – all in an average timeframe of just 27 months.
AFL legend Neale Daniher was first diagnosed with MND a decade ago and since then has been an inspirational force in trying to find a cure.
Through initiatives like Big Freeze events as well as through the sale of blue beanies, FightMND has raised tens of millions of dollars towards research to find a cure for MND.
This Sunday, the Penrith Giants will hold their own Big Freeze event with a waterslide at Greygums Oval, which will see coaches, team managers and players slide down into icy waters below.
Penrith Giants Fundraising Coordinator Amy McGarrigle said it's the first time the Giants will be holding a Big Freeze event to raise funds for FightMND.
"The idea was pitched to us by one of our committee members, Fiona, whose grandmother passed away from MND," McGarrigle said.
"We have a minimum goal of raising $1000, which will go directly to FightMND. There will also be a BBQ lunch available on the day for anyone who attends."
In order to reach their fundraising goal, the club have hired a waterslide with a pool at the bottom of it, which will be filled with icy cold water.
"Once a team raises $100, their coach will be sent down the slide into an ice and water pool," McGarrigle said.
"For an additional $50, their team manager goes down as well and even the players themselves can participate for a donation of $20."
To take the fun even further, the Giants are encouraging its coaches and managers to come in fancy dress, with the best dressed coach or manager awarded a prize for their team.
"The club has done lots of fundraising events over the years – whether it's raising money for the club itself or the community, it's a really good club to be with," McGarrigle said.
The Penrith Giants Big Freeze event will be held this Sunday from 2pm at Greygums Oval in Cranebrook.
Everyone is welcome!
To donate, visit https://tinyurl.com/6nbk9db2.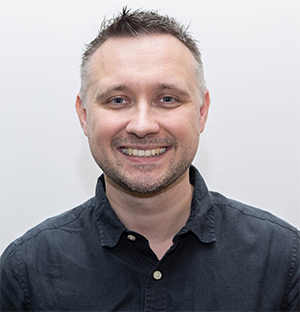 Nathan Taylor is the Weekender's Deputy Editor and Senior Sports Writer. He also compiles the weekly Chatter on the Box TV column. Nathan is an award-winning journalist, who has worked at the Weekender for a decade.