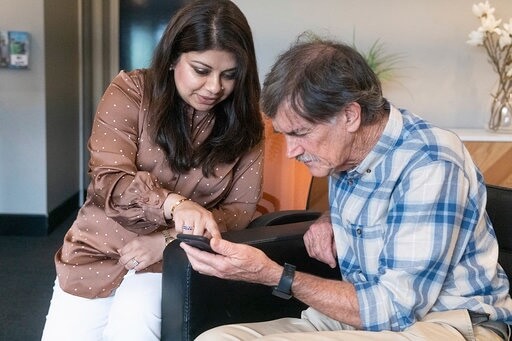 Starting your hearing care journey can be overwhelming. You may be excited to finally hear the sounds you missed out on for so long.
But it can also be a confusing journey because there are many hearing solutions that are currently available on the market.
Hearing aids are vital for improving communication and helping us reconnect with the world around us.
Hear Clear Australia prides themselves on providing hearing solutions suitable for every lifestyle and budget. Hear Clear Australia is a hearing care provider who offer subsided hearing services and hearing aids under the Commonwealth Government Hearing Services Program.
Are you eligible for subsidised hearing aids?
Pensioners and DVA White and Gold card holders are eligible to receive government funded hearing services.
Hear Clear Australia is conveniently located opposite Penrith RSL Club.
They are one of the 270 approved subsidised hearing providers across Australia.
The program entitles you to a free hearing test and hearing aids, should it be suitable for your hearing needs.
You will be offered an appropriate device which may be fully-subsidised (free) or partially-subsidised (out-of-pocket cost).
A small annual fee is payable for ongoing maintenance of your device which entitles you to battery replacements and regular checks and adjustments of your hearing aid.
Fully-subsidised hearing aids are government-approved, meeting strict quality and technical standards. It is a common misconception that clients cannot select their device of their choosing if they are on the government program.
However, there is actually a list of government-approved devices which you can select from.
In some cases, clients may choose a partially-subsided device for advanced device features which often improve listening in background noise.
However, after your consultation with your hearing care provider, both yourself and your clinician can discuss the hearing solutions best suitable to your hearing needs.
Can I change providers if I am not happy?
It is important to have a long-term relationship with your hearing service provider for continuity of care.
However if you are not satisfied with your current service you may contact the friendly team at Hear Clear Australia for an obligation-free consultation.
It is important to be an informed consumer, and finding a clinician that considers your lifestyle and listening needs. Hearing rehabilitation is a lifelong journey and it is important to find an experienced clinician that guides you throughout your hearing care journey.
Find out more, call the friendly team on 4742 3636 or visit www.hear-clear.com.au.