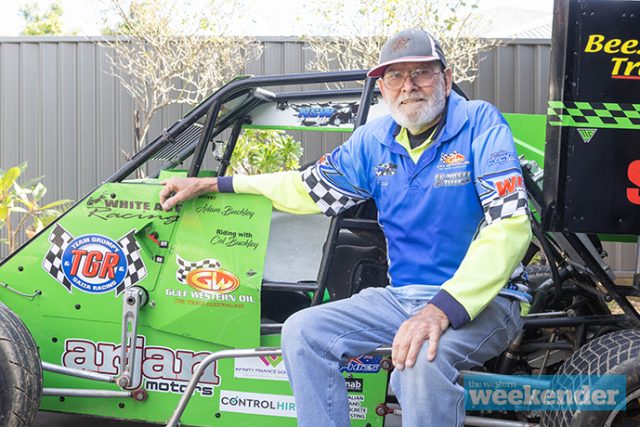 Wally Kermond has been around the motor racing scene for more than six decades – he knows just about everyone in the sport – that's why he was in a state of shock when he was notified by Speedway Australia recently that he would be entering the Australian Speedway Hall of Fame next month.
"It was a complete surprise! That was one of the best kept secrets," the soon-to-be 87-year-old told the Weekender.
"I usually get an idea of what's going on and this time they pulled a good one on me."
The long-time St Marys resident, who is one of the most well-known names in GP Midgets, said his upcoming Hall of Fame induction on June 3 in Melbourne will be one of the most memorable moments of his decorated career.
"This is right up the top. It's good to find out that other people hold you up so high, all the different people that voted you in," he said.
"But I always remember, you're not there by yourself. It's all the people that are around you, that help you along the way.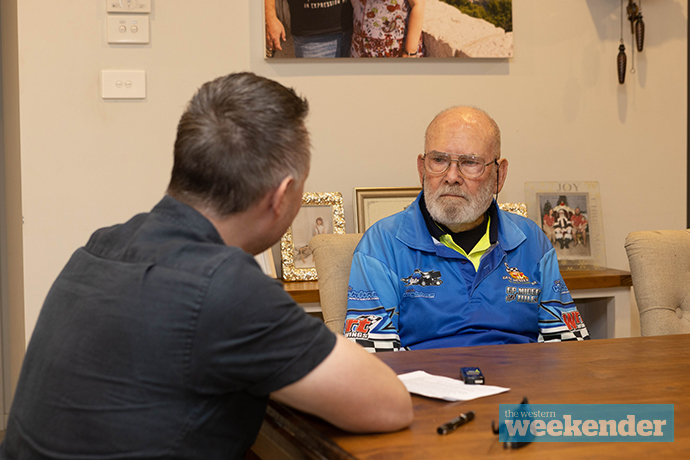 "There are others that are probably just as good as me and hopefully they get a chance one day. It's just good that our division, GP Midgets, is finally being recognised. We never ever thought one of our members would be accepted into the Hall of Fame."
Kermond's longevity in the sport is something to be admired and celebrated. Not only did he begin his racing career when he was in his early 20s, but incredibly he still competes to this very day – even popping up on the podium from time to time.
A six-time Australian GP Midget title winner and four-time NSW GP Midget title winner, Kermond has raced and won at the Sydney Showground, Westmead Speedway, Liverpool Speedway, Parramatta Speedway, Brisbane Exhibition Ground and even the Claremont Speedway in Western Australia.
A drawcard for Mike Raymond in the 1960s at Liverpool, Kermond said he remembers his first race meet like it was yesterday.
"You don't remember everything but I remember my first meet," he said.
"I got the checkered flag and I thought I'd won the race until I got back and someone said I was lapped three times.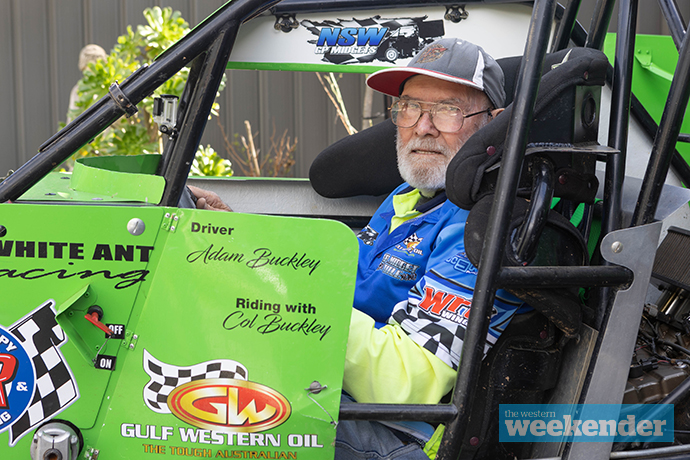 "You do have a few ups and downs along the way, but you meet a lot of good people and make a lot of lifelong friends."
It's for this reason that Kermond has remained in GP Midgets well into his 80s. While the sport doesn't quite have the profile it did in the early days, he just loves giving back and doesn't have any plans to retire.
"It depends how you feel physically and, if I didn't think I was up to it, I wouldn't do it. You've got to look after yourself because if you make a mistake, that's it," Kermond said.
"I've had a couple of nasty prangs, a couple of rollovers, but I've just been fortunate.
"You meet a lot of good people and that's a big thing. I've had some good people behind me that have pointed me in the right direction, and I wouldn't be where I am without them."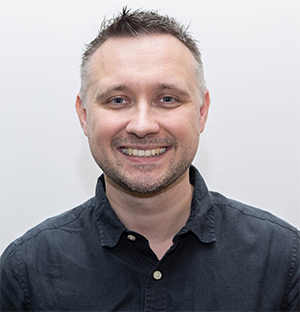 Nathan Taylor is the Weekender's Deputy Editor and Senior Sports Writer. He also compiles the weekly Chatter on the Box TV column. Nathan is an award-winning journalist, who has worked at the Weekender for a decade.