Since 2017, owner of Penrith Solar Centre, Jake Warner, has ensured that his business is doing everything it can to not only service customers, but do good for the environment. Now, it's being recognised as one of the best of all time.
Penrith Solar Centre was awarded Enphase Installer of the Year in both 2021 and 2022 – an award judged based on customer experience.
According to Warner, it's their in-house training facility that ensures their employees are in tip-top shape, resulting in an unmatched experience for clients.
"It's definitely our customer service that sets us apart, and our in-house installers that we use, as opposed to sub-contractors," he said.
"Ultimately, it comes down to people. Our people are fantastic."
Though Warner said that heading into this year's Smart Energy Conference, he wouldn't have been surprised to bring home a hat-trick, Penrith Solar Centre came out of the trip as not only Enphase Installer of the Year again, but also Enphase Sales and Customer Experience Winner, #1 All Star Best Solar Company Award, winner of the Intersolar Germany trip, Top 5 Most Popular Solar Retailer, and #1 Solar Retailer in Australia by SunWiz. For Warner, this was completely surreal.
"Enphase Installer of the Year was kind of expected, but the greatest rated solar retailer of all time was not expected, that was a complete surprise," he said.
"I knew that we were rated quite highly, but we didn't realise that we were number one of all time, so that caught me off guard, that was pretty special."
What makes it even more special is that the award-winning business has found a home in the west.
"It's a world-class service with world-class people, right here in Penrith," Warner said.
Now, Warner said he's back to focusing on the long game – being the number one contributor to net zero in Australia by 2050.
"We're going to have the most rooftop solar deployed out of any solar company, and a big part of how we're able to do this, is by only using really great quality solar," he said.
"I'm really confident that everything we install right now will make it to 2050, whereas for other companies using inferior products, it's not possible for them to make it to 2050, which is Australia's net zero target.
"We believe we've already got a head start, and we're just going to keep working towards that goal."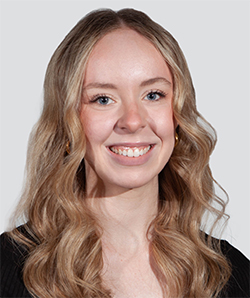 Cassidy Pearce is a news and entertainment journalist with The Western Weekender. A graduate of the University of Technology Sydney, she has previously worked with Good Morning Macarthur and joined the Weekender in 2022.