It's one of the toughest gigs in local sport, but mechanic Mat Forbes believes he's the right man to help turn Greater Western Baseball's fortunes around.
Following the recent resignation of Jarryd Manuel, the 41-year-old local father will take over the head coaching duties of Greater Western Baseball Association's State League Warriors side.
After coaching the club's third grade team for the past three seasons, which included two Grand Final appearances and one Premiership, Forbes says he's ready to take the step up and coach first grade.
"Jarryd has a new family member on the way, so he wanted to take a step back," he said.
"Jarryd built up a really good culture at the club over the past few years and I'm determined to keep that going. Appointing someone externally could have changed that, so we wanted to keep that in-house."
A Greater Western junior, Forbes has been coaching for more than 20 years and was instrumental in helping create the opportunity for the Association to enter the Baseball NSW peak competition.
After working with a plethora of junior talent over the years, Forbes said he can't wait to welcome those players into the top grade.
"We've got a whole bunch of juniors that I've coached through reps coming through, so I'm looking forward to seeing them step up into grade," he said.
"The majority of our squad is local. It's good giving all the local players a home and somewhere to play together at senior representative level without having to go elsewhere."
With Greater Western enduring some lean years in first grade since joining the State League, Forbes believes player depth is key to a successful baseball side.
"Last season we had our most competitive year in first grade – the table doesn't show it but the scorelines were a lot better," he said.
"There were a lot of games we could've won if we had more depth, but we lost the game towards the end due to lack of depth.
"It'll take time to get that depth. A lot of the clubs we're up against have been in the competition for the last 20-30 years, they've had a lot of time to build that depth."
Making Forbes' transition into a first grade coach even more interesting is the fact that he'll be playing in the team as well this summer.
While he's not entirely sure how he'll go playing and coaching at the same time, he is hoping it'll have a positive influence on the rest of the side.
"It's going to be a challenge, but I'll have some good help around me," Forbes said.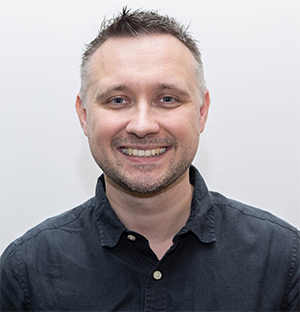 Nathan Taylor is the Weekender's Deputy Editor and Senior Sports Writer. He also compiles the weekly Chatter on the Box TV column. Nathan is an award-winning journalist, who has worked at the Weekender for a decade.