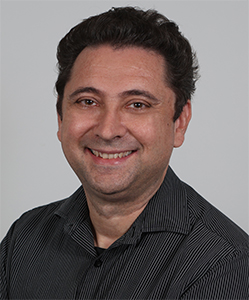 Well time certainly does fly because we've just past the halfway mark of the 2023 NRL season. The Panthers find themselves in FIRST place on the ladder courtesy of seven wins, four losses and two byes. Since the quarter-season report card, Penrith have lost a further two matches and picked up another bye but it's going to be a slightly different overall mark this time around.
So without further ado, let's get stuck into the mid-season report card.
Attack: The Panthers attack is still not humming along as it was in previous seasons. Going into Round 14, the side has scored 264 points to register only the sixth best attack. One reason, the side has had an extra bye over other teams like Brisbane and South Sydney. Look, when it clicks, the team can clock up 48 points (vs Roosters) BUT when it splutters, it can produce only eight points (vs Tigers).
GRADE: B+
Defence: Put quite simply, the Panthers have the best defensive record in the competition by a county mile. They've conceded only 125 points with the next best defensive side being the Melbourne Storm on 205 points, a whopping 80 points more. Penrith put quite simply, are a brick wall and very tough to score against. They scramble well (obviously) and their line speed is incredible, they literally suffocate teams out of a game.
GRADE: A+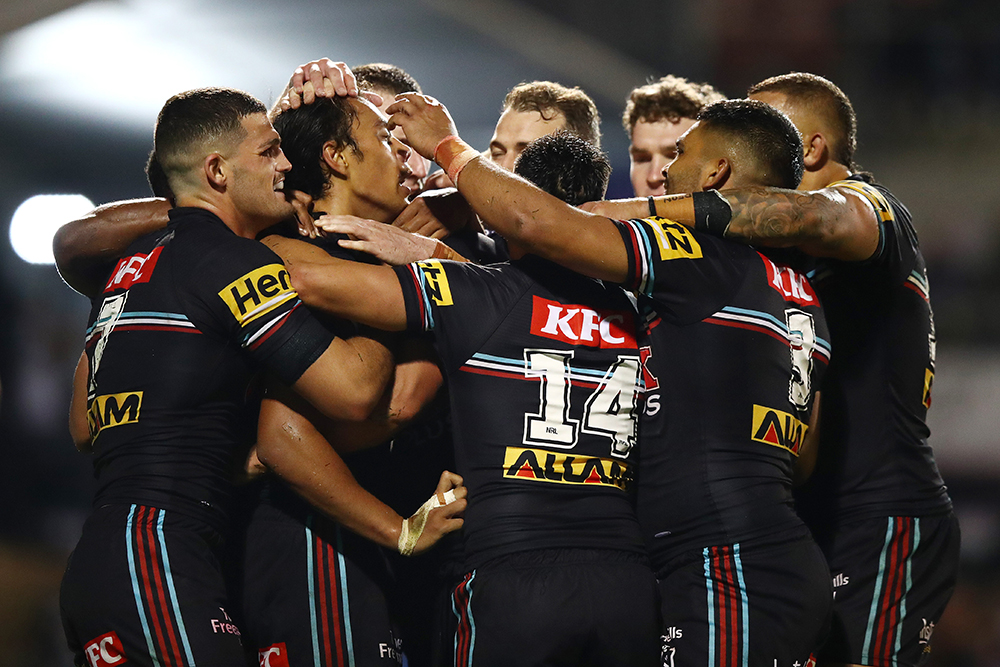 Player performances: OK, let me rattle off the same three names as last time, Dylan Edwards, Isaah Yeo and Nathan Cleary have all been brilliant. This time allow me to add a few more names under that category, like Jarome Luai, Brian To'o and Scott Sorensen. All three have really come alive recently while Liam Martin is improving with each game he plays back from injury.
GRADE: A+
Who needs to lift: Despite playing a lot better in recent times, Mitch Kenny still needs to improve his attacking and running game. He tackles his backside off but his service from dummy half is still a little slow at times and he just doesn't put much doubt in the minds of the markers, let alone the entire opposition defensive line.
Players to watch: Get ready, Sunia Turuva is looking more comfortable and starting to make a few more breaks. He still needs better service from his centre partners but it's his kick returns which are helping put Penrith on the front foot again.
Coaching: By his own words, the only game which coach Cleary failed to prepare the side properly for was the 12-8 loss in the rain to the Tigers. Penrith still play poorly in wet conditions but that's been the only sour note over his coaching in the last six games.
GRADE: A
OVERALL GRADE: A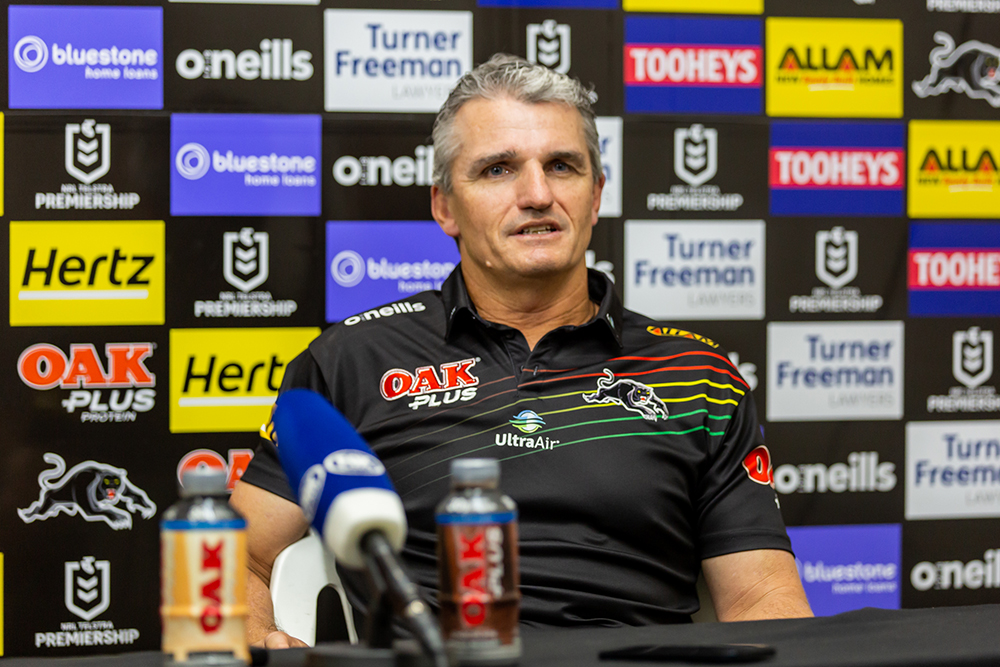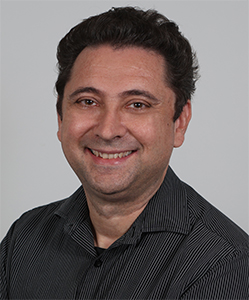 Peter Lang is an experienced sports writer, who has been covering rugby league for several decades.