Parking concerns have been raised as an issue surrounding a major expansion of the Westfield Penrith shopping complex that would change the skyline of the Penrith CBD forever.
Scentre Group, Westfield's parent company, is proposing a 22-storey hotel, major commercial tower and new retail as part of the biggest ever upgrade to Penrith's main shopping centre.
The plan reveals a major overhaul of Borec House, which would become a thriving commercial tower that extends the Justice and Health precincts that line Henry Street. The proposed green terraced building will step up from the street to become an extension of the City Park and create a welcoming corner extending along Station Street and Henry Street, according to the Planning Proposal attached to the project.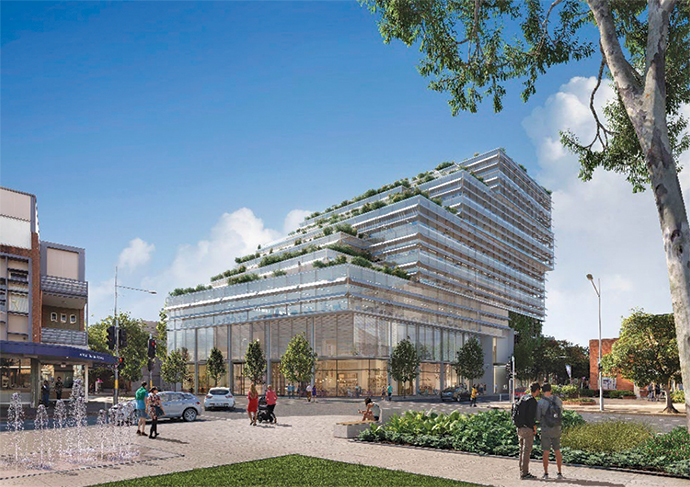 Meanwhile, part of the project labelled "The Hub" would feature a renewed retail and premium dining destination with a new public forecourt. Above, 10,000sqm of A-grade commercial office space would be built.
To complete the tower, a 150-key hotel with sky lobby and dining will offer commanding views across the Nepean River, Blue Mountains and the Great Dividing Range would be constructed.
"The proposed two towers are commensurate with existing and emerging built form in the City Centre. There are multiple developments currently under construction in the area in addition to various development applications and Planning Proposals," the Planning Proposal states.
"These two buildings seek to unify Penrith City Centre with continuous bands of quality public domain and provide new retail, dining and work destinations."
The proposal states the development would "support the evolution" of Penrith into a vibrant metropolitan centre with a 24-hour economy.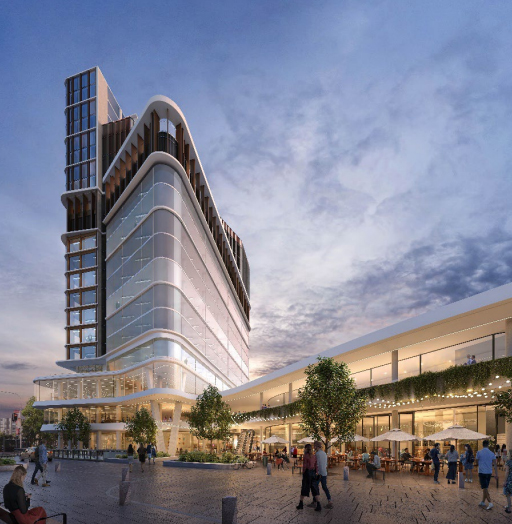 The original Planning Proposal included a proposed formal shared zone in Riley Street, which would remove all parking and bus routes from Riley Street, limit the speed for vehicles to 10km/h and allow the street to function as a 'pedestrian prioritised' street where car and pedestrian movement are mixed. It also proposed an expansion of the public domain areas to add landscaping, street furniture and outdoor dining. After initial meetings with Council, this proposal has now been altered significantly.
At Monday's Ordinary Council Meeting, Councillors endorsed the Planning Proposal to proceed through the Department of Planning and Environment's Gateway process, with the proposal to be forwarded to the Minister for Planning with a request to issue a Gateway Determination.
But not all Councillors were happy with the plans.
Veteran Independent Councillor Kevin Crameri raised concerns about other shops in the Penrith CBD, as well as parking.
"The town has had a mall, it's had everything and it's trying to get back on its feet," Crameri said.
"We are still having a detrimental impact on our town and I know that our role doesn't allow us to stop something to help another shop, and I'm not saying we should, but we have a large development of that site – it's had a couple of iterations – and I feel that the traffic that it's going to cause and the disruption… it's probably going to be a little bit too much.
"I'm concerned about the effect it's having on the town and the traffic. With the size of that development, how much more traffic is it going to bring? I know it's more custom to Penrith, but what about the traffic?"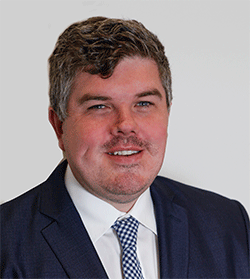 Troy Dodds is the Weekender's Managing Editor and Breaking News Reporter. He has more than 20 years experience as a journalist, working with some of Australia's leading media organisations. In 2023, he was named Editor of the Year at the Mumbrella Publish Awards.