One of Australia's most beloved TV shows is hitting the stage this month at the John Lees Centre in Penrith.
Geoffrey Atherden penned the first episodes of 'Mother and Son' in 1984, creating an instant classic!
Now, several decades later, he has done it again.
Everyone's favourite forgetful mum is back! From the creator of the hit ABC TV series comes a brand-new stage comedy featuring Maggie, Arthur and Robert in delicious form.
Arthur is at his wits' end and desperate for some time away with his new girlfriend. But who will look after Maggie?
Whilst Arthur's dentist brother Robert and his wife Liz claim they'd love to help – Liz has bigger fish to fry.
Is Robert having an affair with his hygienist? Will Arthur get to pop the question? Will Maggie go on a trip of her own?
Vague but vicious and more arsenic than old lace, Maggie would have Arthur tied to her apron strings for life, if she could just remember where she put the apron!
Featuring a strong local cast of talented actors, Ruby Productions' performance of 'Mother and Son' will have you laughing until you cry.
Tickets are selling fast, don't miss out!
Ruby Productions presents 'Mother and Son' playing various shows at the John Lees Centre in Penrith on April 15 at 2pm and April 14, 15 and 21 at 7pm. Tickets are $30 for adults, $25 for concessions and $40 at the door. For more information or to book, visit rubyproductions.com.au.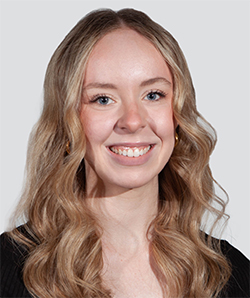 Cassidy Pearce is a news and entertainment journalist with The Western Weekender. A graduate of the University of Technology Sydney, she has previously worked with Good Morning Macarthur and joined the Weekender in 2022.