Locals can live out their dreams of being a firefighter for the day when the Mulgoa Rural Fire Brigade opens the doors of its new fire station.
The community is being welcomed to check out the $1.7 million development at the Brigade Open Day, which is taking place on Sunday, May 7 from 11am.
Mulgoa Rural Fire Service (RFS) Captain Jason Lonard told the Weekender that the new station now assists in protecting the wider community.
"The project took 12 months to complete, and we now have an updated facility with three bays to allow for all of our trucks," Lonard said.
"We have 30 active members that volunteer, and the station provides for the community but also as a space for the whole Penrith zone to train out of."
With people young and old invited, the event will allow you to meet the brigade members and have a tour of the location.
"We want to open up to the community to let them have a look at the facility, see if anyone is interested in becoming a volunteer and to talk about the next upcoming bushfire season so people are ready," he said.
"We will be doing live fire demonstrations and having a BBQ, so people can get a sausage sizzle.
"The kids can get a novelty pack and play in the fire trucks, so all people have to do is come down on the day to say hello."
The Mulgoa RFS Station is located at 1194 Mulgoa Road, Mulgoa.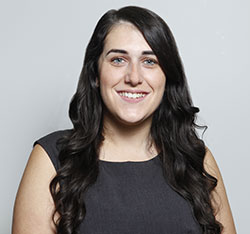 A graduate of Western Sydney University, Emily covers Local, State and Federal politics for the Weekender, as well as crime and general news.