A man disqualified from driving until 2043 has been sentenced to six months behind bars after being caught in the driver's seat again.
Shane Taylor, 51, fronted Penrith Local Court on Thursday, April 20, charged with 'drive motor vehicle on road during disqualification period'.
According to court documents, he was driving a white 4WD on Jamison Road just before 10pm on November 22, 2022.
Police allegedly signalled for the accused to stop after noticing that the front number plate was partially obstructed by two spotlights.
When asked to produce his drivers licence Taylor said, "I don't have one… it's disqualified… I went to court the other day".
Court documents reveal that Taylor has never held a driver's licence and is disqualified from obtaining one until December 2043.
When questioned in relation to why he was driving during his disqualification period, he told police, "I had to pick my daughter up".
Police facts tendered to the court state that Taylor is a habitual traffic offender and was on an Intensive Corrections Order at the time.
They believe that Taylor is a risk to the community and will continue to reoffend if he is released.
In court, his lawyer sought to quash her client's Habitual Traffic Offender declaration.
Magistrate Fiona Toose rejected the submission, telling the court that Taylor's record shows he has committed the same offence 21 times.
"You have to show the court that you're a fit and proper person to hold a licence," she said.
Taylor's lawyer told the court that he had a "disadvantaged start in his developmental years" and is "particularly vulnerable".
In her final submissions, she asked the magistrate for another community based order and told the court that her client has been working for 18 months.
"For the first time in his life [he] is employed," she said.
In sentencing, Magistrate Toose was frank, telling the court that "community safety cannot be met" if Taylor is given any alternative to full-time imprisonment.
He was sentenced to six months imprisonment and disqualified from obtaining a drivers licence until 2044.
Taylor will be eligible for release in October.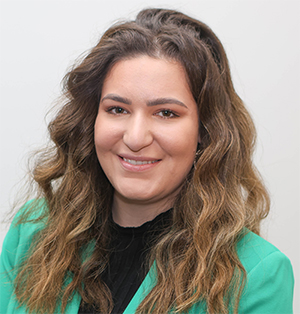 Formerly with the ABC, Makayla is a graduate of Western Sydney University. She covers a variety of news topics for the Weekender, including courts.