Tyrone Peachey has revealed he tried to return to the Panthers "a few times" over the years before he was finally able to do so following the conclusion of last season.
The now 31-year-old played with Penrith for five seasons between 2014-2018 before signing a rich three-year contract at the Gold Coast Titans.
Before his departure five years ago, there were reports Peachey was having second thoughts about moving interstate and that he wanted to remain at Penrith.
In the end, the former NSW Blues star would go on to play 63 games with the Titans before returning to Sydney last season to play 13 matches with wooden spooners the Wests Tigers.
In October – just three weeks after Penrith's second consecutive NRL Premiership – Peachey signed with his beloved Panthers once again in a swap deal with the Tigers for winger Charlie Staines.
Speaking with the Weekender on Tuesday, Peachey said his return to the foot of the Mountains ended up being the "perfect situation".
"I tried coming back a few times, but the circumstances didn't work out and it ended up being the perfect situation with me and Charlie doing the trade," he said.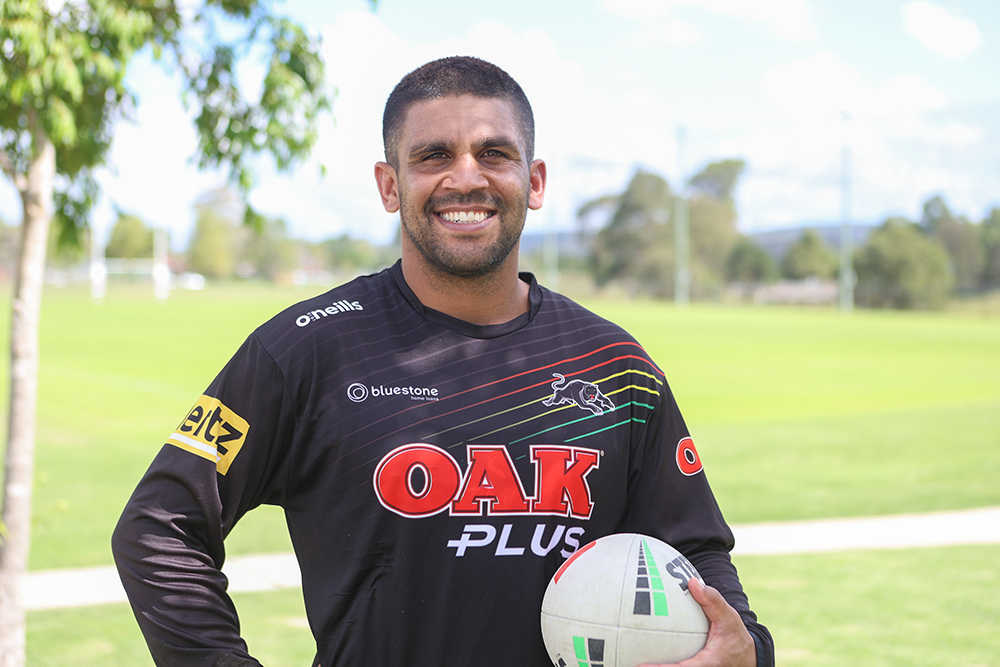 "Charlie's playing really good footy over at the Tigers and I'm happy to be involved with this club again. I live just two minutes from the Academy – it just ended up being perfect."
While Peachey made a name for himself during his five-year run at the Panthers – including playing State of Origin in 2018 – his four seasons away weren't as fruitful.
Peachey said while he tried to make the best of his time at the Titans and Tigers, he always kept one eye on his former club.
"The last time I was here, a lot of these players were rookies – Nath was only 20 when I left and it's been great to see him develop over the years that I was away," he said.
"I always watched from afar and supported them; they are all such hard workers and trained really hard when I was here last.
"To see them finally get the recognition that they deserve and win two comps, now everyone has to respect them. Their work ethic alone is special."
Knowing how hard his new teammates worked on the training paddock was the kick up the backside Peachey needed to get his career firing again.
After a lacklustre 2022 season that saw him celebrate just two wins from 13 games, Peachey knew he had to hit the ground running right away at Penrith.
"I knew it was going to be hard to crack first grade here after they made three straight Grand Finals and won two Premierships. I spoke to Ivan, and he told me that it was going to be tough. I said I'm happy to play NSW Cup and earn my spot in the 17," Peachey said.
"I ended up having a really big pre-season, I was here from day one with some of the young lads. It was one of the toughest pre-seasons I have ever had. I dropped a lot of weight, I ran a lot, and to finally earn that jersey and play on the weekend was something special."
Special indeed.
1659 days since he last played in the NRL for the Panthers, Peachey made his triumphant return during the team's 53-12 flogging of the Raiders in the nation's capital.
With his young family in the stands watching on, it was a night he'll never forget especially after bagging a try in the 41-point demolition.
"It was special, it was such a good first game back," Peachey said.
"I think I played the last 25 minutes. I haven't played in the middle all year and that was my first time there all season.
"After the game, Ivan was happy for me. When he told me during the week that I had made the side, I didn't believe him… I didn't know what to do. It was an exciting time."
After playing off the bench last Friday night in the absence of hooker Soni Luke, Peachey said he'd be happy to continue in that utility role moving forward.
The Indigenous All Star said his relationship with Ivan Cleary is still as tight as it was when he was first coached by him all those years ago.
"The last time Ivan was the coach here, I got the Merv Cartwright Medal. I was devastated when he got fired," Peachey admitted.
"I think I played some good footy under Ivan and I always wanted to get coached by him again.
"Every coach has always wanted me to play that utility role but I've kind of been against it. I've always wanted to start and play the full 80 minutes, but in a team like this I'm happy to play 20 minutes, play hooker, play whatever to position to be involved. I just want a role here."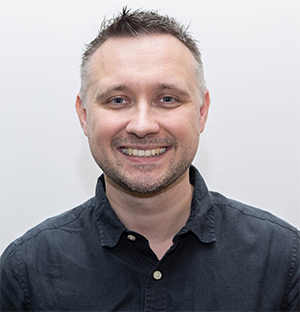 Nathan Taylor is the Weekender's Deputy Editor and Senior Sports Writer. He also compiles the weekly Chatter on the Box TV column. Nathan is an award-winning journalist, who has worked at the Weekender for a decade.