Cranebrook resident Simon Dohnt has loved 'Star Wars' ever since he was a kid. Now, ahead of Star Wars Day, he's putting his model building skills to the test.
Despite falling in love with the franchise in primary school, Dohnt has maintained his obsession over the years, complete with a house decked out with figures.
"I just love the immersive world," he told the Weekender.
"You can get lost in it, there's so much material – movies, TV shows, comics, games, everything – it's incredible!"
Dohnt started model building when he was just 10 or 11, aiming to continue on his Dad's legacy of building trains and planes. Building 'Star Wars' models has been a joyful fusion of two of his biggest passions.
"I started with model planes, so I've got a few of those dotted around, but then the 'Star Wars' models started popping in as well," he said.
"In adult life, you get a higher budget with models, so you've got more things to play with."
Recently, Dohnt has created his new favourite model, which depicts a scene from the Battle of Endor and features an AT-ST walker in the dense forest.
Including the base, AT-ST model, paint work, and diorama, the piece, which he now has on display in his home, took him just under two months to make.
"I spent quite a lot of time looking at photos of other examples of models to see what looks good, and what looks screen accurate, to try to get it to look as real as possible," Dohnt said.
In the lead up to Star Wars Day, he's entered his creation into the Diorama category of Hobbyco's 2023 Bandai Star Wars Build Competition, in the hopes of winning big on May the 4th.
"Hobbyco is one of the biggest hobby shops in Sydney, I've been a big fan of them since I was a kid. It's like walking into a candy shop basically – you walk in there and it's just, 'Woah'," Dohnt said.
"They specifically had a competition to showcase Bandai models, so I thought, since I finished this one not too long before, I'd enter it!"
Crossing his fingers for a first prize win, Dohnt plans on celebrating big this Star Wars Day with a movie marathon and by getting a head start on some more models, and he thinks everyone out there should try doing the same.
"There's so many things for everyone and so much variety, even Lego Star Wars for kids. It's fantastic and it's definitely going to be bringing up my daughter," he said.
"I'd really recommend getting behind the TV shows and movies, or maybe check out some of the games they've got out."
To vote for Dohnt's entry, visit Hobbyco's Facebook page at www.facebook.com/Hobbyco.Sydney.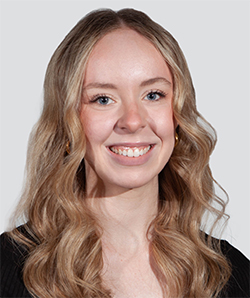 Cassidy Pearce is a news and entertainment journalist with The Western Weekender. A graduate of the University of Technology Sydney, she has previously worked with Good Morning Macarthur and joined the Weekender in 2022.