There is a long-term plan to transform Fernhill Estate in Mulgoa into a magnificent public park over the next five years.
Before that vision comes to fruition, the community is invited to attend a special free event at the end of the month to take a look at the historic rural property.
The 'Discover Fernhill Estate' weekend will take place on April 29 and 30 in sessions between 10am to 12.30pm and 2pm to 4.30pm.
Purchased by the NSW Government in 2018 and open on Sundays for people to walk around, the open days will be the first events hosted since becoming a public asset.
"Fernhill Estate is an important place in the history and landscape of Mulgoa Valley and greater Sydney but has been locked up as a private estate for most of its life," Greater Sydney Parklands Chief Executive Joshua French said.
"This is a wonderful opportunity to see inside a truly spectacular place and learn about the area from expert guides."
Along with guided tours being offered, French told the Weekender that there will be a range of relaxed activities for locals to enjoy.
"The tours will be on specific topics such as the Dharug traditional culture and the significant role Fernhill Estate played in the British colony's expansion west to the Blue Mountains, its unique landscape and incredible plant and animal life," he said.
"There will be arts and crafts, activities and games for the kids, small scale live music, as well as picnic food and drinks available."
Opening the gates is a starting step as work begins with $65 million in funding for the 423-hectare site.
"We have prepared a Plan of Management for the Estate and we just recently released the Landscape Master Plan, so our goal is to sensitively open up the Estate over time for the community," French said.
"What we are trying to do is to encourage people to come to Fernhill for other reasons so this is an opportunity for new people who have come for walking or not to get introduced to the space and then we will deliver the additions in stages."
The upgrades will include walking and cycling paths, a boardwalk around the Northern Dam with access for kayaks and nature-based playgrounds.
Safe access and better amenities are a priority to allow people to positively experience the location according to French.
"We will have traffic control in place over the weekend but we will be working to improve the access as it needs to be safer for the large visitation which will come with the park being open," he said.
"We will be upgrading the services and infrastructure, so the water and walking tracks. There is a beautiful hay shed there that could hopefully be used as a café and we just want to add some great community facilities for the people of western Sydney."
Places are limited, so book your place by registering at events.humanitix.com/discover-fernhill-community-event#.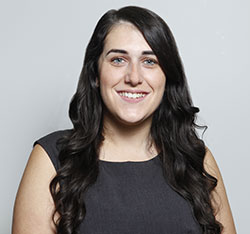 A graduate of Western Sydney University, Emily covers Local, State and Federal politics for the Weekender, as well as crime and general news.