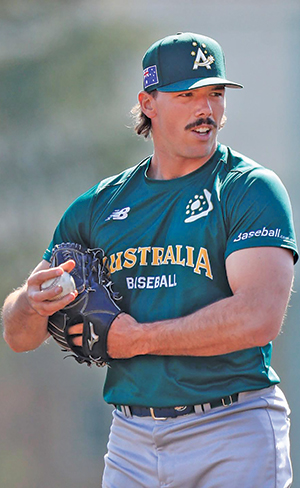 One of the most famous sporting franchises in the world have secured the signing of an Emu Plains man as the American baseball season gets underway.
Former St Dominic's College student Liam Doolan linked up with the Los Angeles Dodgers this week after signing with the 2020 MLB World Series Champions late last year.
The 24-year-old pitcher was pursued by Dodgers scouts after going undrafted despite a strong, albeit injury plagued, College career.
Speaking with the Weekender, Doolan said to get noticed he would post videos on social media of him pitching as well as attend various training camps for young baseballers across the United States.
"After going undrafted, I went to a training facility in North Carolina to continue developing my craft," he said.
"I would post videos on Twitter and places like that to generate interest. A day after the MLB Draft, I ended up getting a text from the Dodgers asking if I had interest from other teams. There was a lot of back and forth, but it all kicked off from there."
After several conversations, it wasn't too long before Doolan received one last call to inform him that he would be signed by the LA Dodgers.
"The deal was done over the phone… it was a pretty stressful week," Doolan said.
"The guy finally called me and said, 'do you want to be a Los Angeles Dodger? We'd love to offer you a contract'. He was super casual about it.
"I was with my mate in an apartment he was staying at. It was about 10pm and I got the call asking if I wanted to sign and they sent the contract straight over."
When Doolan went over to the US back in 2017, it was his lifelong dream to get signed by a pro team. Back-to-back elbow injuries stunted his development before he finally got things going at the second school he went to, Tennessee Wesleyan.
"I was starting to get some interest post-surgery because of how fast I was throwing. I was up to 98m/h, which is a good speed for College and even professional baseball, but nothing came of it because I was still struggling from the pitching side of things," Doolan said.
"The next school I was at, Tennessee, I had a lot more interest from teams because I was throwing well and talent scouts would come out to games and chat with my coaches."
After numerous years plying his trade, it was the Dodgers of all teams who showed the most interest – much to the delight of Doolan's friends back home.
"Two of my best mates are LA Dodgers fans and they loved it," Doolan said.
"Just being one of the biggest teams in baseball, I heard they would be great with my development. They are strong at the Major League level as well. It was a dream come true to be signed by them for sure."
Just last month, Doolan represented Australia at the 2023 World Baseball Classic in Japan. Despite being rank outsiders heading into the tournament, the Aussies shocked the baseball world by reaching the quarter finals stage.
Doolan said it was an epic experience playing games in front of 40,000-plus people.
"That experience was really good, I was excited to be part of the team," he said.
"Growing up, I was a late developer, so I didn't play in any junior Australian national teams. That all came about as it all clicked for me at the backend of my College career."
On Tuesday, Doolan returned to the US where he'll play for LA's Rookie Ball team in Arizona.
"There's several levels of Minor League Baseball before you hit the big leagues," Doolan explained.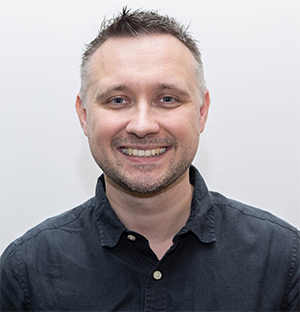 Nathan Taylor is the Weekender's Deputy Editor and Senior Sports Writer. He also compiles the weekly Chatter on the Box TV column. Nathan is an award-winning journalist, who has worked at the Weekender for a decade.