After five years of being a nursery for both plants and resident friendships, the beloved Thornton Community Garden is closing down.
The garden opened in 2018 with support from local and state government members, in hopes of creating a safe space for residents to grow their own food, and build a sense of community in what was a relatively new suburb.
Now, according to initial Garden Co-Ordinator and former President of the Thornton Community Group Inc. (TCG) Marzi De Santi, the garden has seen more than 1000 people come through its grounds, ranging from its weekly regulars to event attendees.
"The site has hosted various garden activities, for example, during Seniors Week, workshops and sustainability events all with Council support," he said.
"However, in the early days, design and gardening expertise was provided by the Botanic Gardens Sydney under their Community Greening Program whilst the initial garden members gained experience".
De Santi said he couldn't be more proud of what the community has achieved with the garden, agreeing with current TCG President Jen Russel as she cited its impact in creating lasting friendships during 2020 and 2021 in particular.
"What clearly stood out to me was how much the garden supported neighbours and friends through the pandemic," she said.
"We were able to 'socially distance' but also enjoy company of a fellow gardener."
Though the strip of land that the garden is located on was previously owned by the State Government, it was recently sold to Urban Property Group, who are proposing to build apartments in its place.
Though the team at TCG always knew the land was destined to be developed, the sad reality has finally hit long-term members, who have seen its influence from the beginning.
"It's hard to believe that we have already had the seasons of this garden's life from its embryonic start as a mere idea into a wonderful place bursting with produce and people. It really has been a 'unicorn situation' to have a community garden merely metres from a growing city centre," said founding TCG President, Shari Driver.
"I just wish there were some magic beans to grow the garden somewhere else nearby".
TCG Treasurer Stephanie Tesoriero, who moved to Penrith in recent years, said working in the garden was "so enjoyable".
"The garden was the cement in bringing me into the friendly Thornton community," she said.
Russel acknowledged the hard work of the initial committee in establishing the garden, as well as thanking the Garden Steering Committee who have worked diligently with Penrith Council in hopes that a replacement site would be found, to no avail.
"There is simply no remaining suitable land available in the Thornton for another community garden of that size," she said.
TCG will be holding a closing down sale for the garden on Saturday, May 13 from 9am to 12pm at 160 Lord Sheffield Circuit, Penrith, to allow for all the tools, wheelbarrows, garden shed and trailer go to worthy homes.
All proceeds will go directly to the Thornton community through the group's events and activities, including Clean Up Day and the Hobby Hub.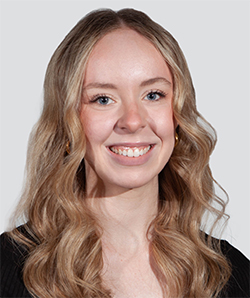 Cassidy Pearce is a news and entertainment journalist with The Western Weekender. A graduate of the University of Technology Sydney, she has previously worked with Good Morning Macarthur and joined the Weekender in 2022.