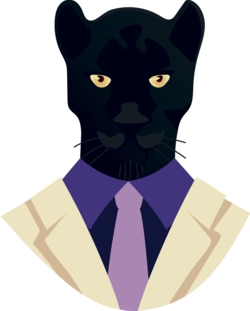 Baby Yeo arrives
It was a crazy week for Penrith co-captain Isaah Yeo in the lead-up to the clash against Manly, with his partner Ash giving birth to little Lennox ahead of schedule on Thursday.
"So proud of Ash and how she handled everything, the little man just couldn't wait any longer," Yeo said in a post on Instagram.
"Our hearts are very full with Haven and now little Lennox." Lennox has been gifted the middle name Gerard – after Yeo's uncle, who was killed in the Bali bombings.
View this post on Instagram
Fox treads fine line
Penrith officials have discussed everything from interview bans to legal action when it comes to perceived unfair coverage of the club across News Corp, particularly the flagship magazine show 'NRL 360' and The Daily Telegraph.
The issue was due to be discussed at Board level on Wednesday, with many club officials frustrated that the team's culture continues to be brought into question.
20,000 people packed into BlueBet Stadium last Saturday night to watch Penrith play against a team that barely brings any crowd with them. It was a vote of confidence that the people who matter most – Panthers supporters and the local community – have enormous faith in the team and what's happening across the club.
But the comments made by the likes of Paul Kent make everyone's job at the club harder – forced to defend the side's culture to sponsors, corporate partners, fans and other media. It's not what should be focused on during a successful era for Penrith.
Dylan has Blues support
There's growing calls for Penrith fullback Dylan Edwards to be considered for an Origin berth but obviously captain James Tedesco is standing in his way.
Former NRL star Josh Morris has backed Edwards as the next man up should Tedesco be injured at any stage.
"I'm going to throw it out there, if James Tedesco doesn't play fullback for the Blues, Dylan Edwards should," Morris said on 2GB.
"He's been one of the best fullbacks the last couple of years. We've got Turbo and Latrell but I think you could easily put Turbo on the wing, (and) Latrell in the centres. If Teddy doesn't play he would be a great substitute for him."
Costly laugh
The man who ran onto the field during the Panthers v Sea Eagles match last Saturday would have had an expensive hangover the next day. He's been fined by police and is likely to be banned from NRL games for life. It was all part of an online promotion, with the man hoping to win $100,000 for making a viral video. He didn't win.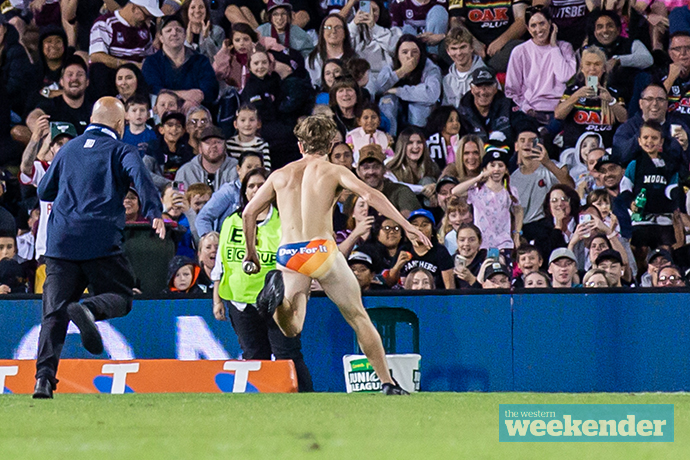 Fox phones it in
Is anyone else frustrated that Fox League has kept up the habit of calling some matches off TV, which was forced upon them during COVID? It's obvious to any keen-eyed supporter.
It's mainly interstate games but it's pretty poor form considering how much Fox and Kayo subscribers pay for premium broadcasts.
Short and sweet
After just a couple of words got him some unwanted headlines after the Canberra game, it was perhaps no surprise that Ivan Cleary's post-match press conference against the Sea Eagles went for just two minutes and 38 seconds. Not that Cleary was in a rush – he looked very relaxed at the presser and answered every question asked of him.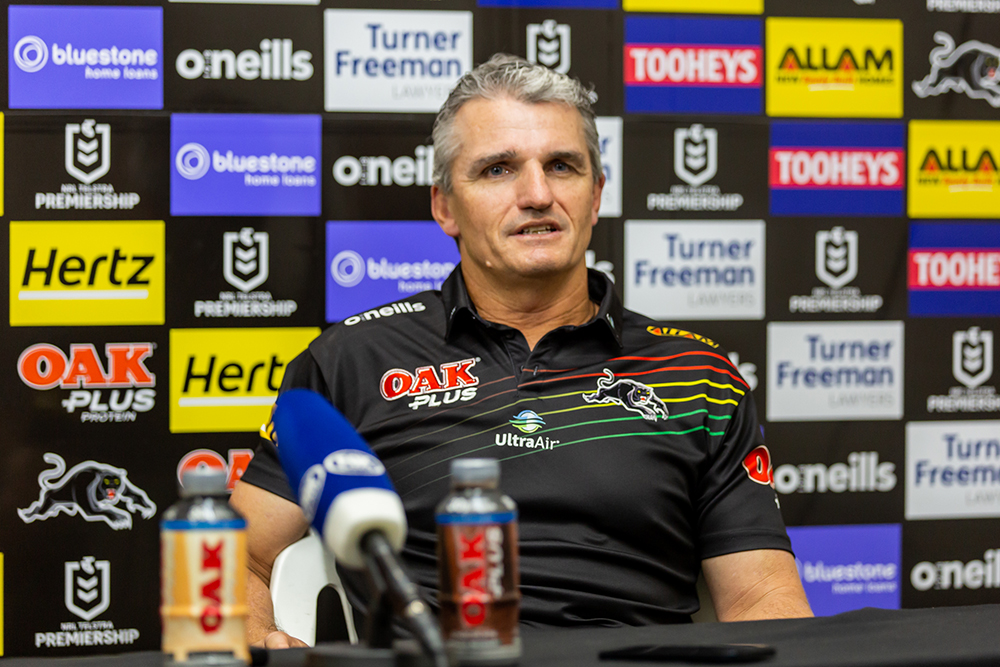 May's new addition
Injured Panthers flyer Taylan May has a new addition to his family. He recently adopted a dog, Ellie, from the Blacktown Animal Rehoming Centre.
Redcliffe sell-out
Penrith's first match against the Dolphins is officially a sell-out. No tickets remain for the match at Kayo Stadium on Sunday, July 16.
Fans out in force
How good is this photo? It shows hundreds of Panthers fans lining up to see the side arriving at BlueBet Stadium BEFORE the game against Manly last weekend. There has rarely been so much support for the Panthers in the community, even in the halcyon days of the early 1990s.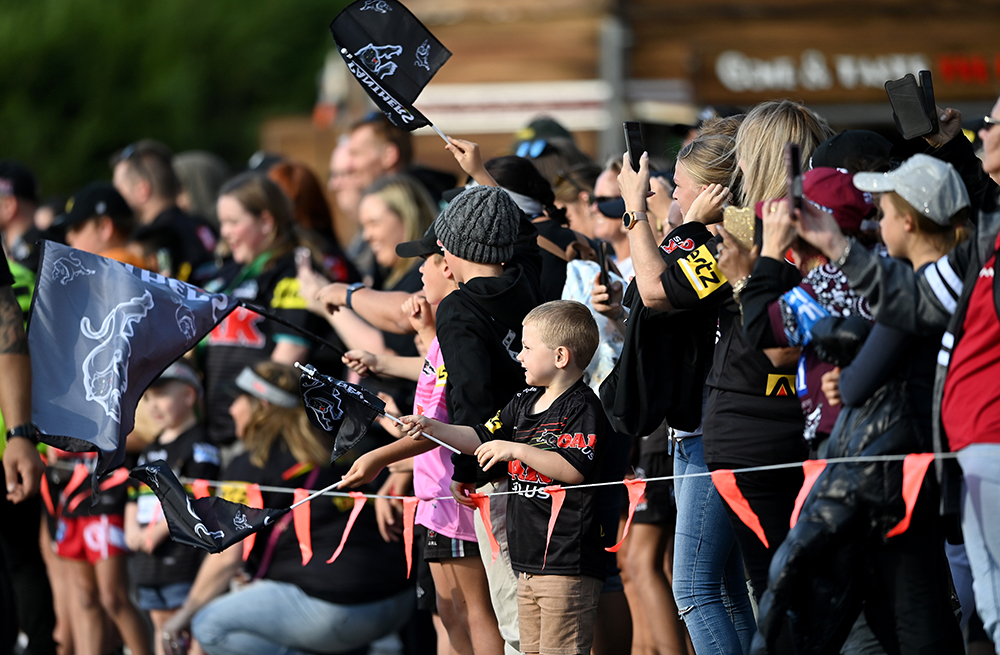 Families join in Easter Egg Hunt
The Panthers put on an Easter Egg Hunt for players and their kids at training over the long weekend.
Dylan Edwards said: "We had an Easter Egg Hunt here with all the little kids but no Easter Egg Hunt at the house. The girls just got stuck into the chocolate straight away."
Izack Tago, who is childless, said: "I seen a bit of it, but it looked like mayhem!"