A major communications issue has completely shut down Sydney's rail network.
It is understood a digital radio system, the equivalent to an air traffic control system, has failed.
Trains are not moving and stations are being locked across Sydney.
"Passengers are advised to avoid travel on Sydney and intercity trains due to a communications issue affecting the network," a Transport Management Centre spokesperson said.
"Trains remain stopped at platforms. Passengers already travelling on the rail network are advised to listen to announcements and check information displays for service updates.
"Crews are still working to fix the issue as quickly as possible but there is no forecast for when trains will start running again."
#sydneytrains All service are suspender. No trains anywhere in Sydney. Currently stuck at Strathfield pic.twitter.com/XTb7EGCPw4

— L.G Henao (@gabboet) March 8, 2023
Huge crowding is taking place at various stations, while it is understood police has been called in to assist students who are stranded at stations across the network.
Some stations are being completely closed, with passengers told not to enter.
A Transport for NSW spokesperson confirmed the digital system first went down at around 2.45pm.
"This is the digital radio system that connects the train crew with the signaller and our Rail Operations Centre," the spokesperson said.
"As a result for safety reasons we have had to halt trains at platforms until we can reboot the system.
"We have managed to move all trains to platform and there are no people trapped on trains. People were able to safely get off trains.
"Air conditioning and public announcement systems are working.
"Engineers are on site and looking at the system fault and determining if we implement a back-up system located at Homebush."
Social media users have also started to report major surge pricing on rideshare platforms such as Uber.
Legged it out of the office in an Uber while it was "only" surging double. Don't even want to think about what it'll be in an hour or two when peak hour really hits and the trains are still at a standstill. #sydneytrains

— Wenlei Ma (@WenleiMa) March 8, 2023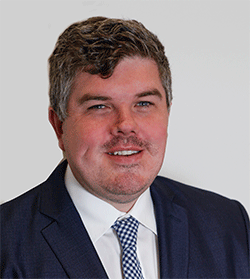 Troy Dodds is the Weekender's Managing Editor and Breaking News Reporter. He has more than 20 years experience as a journalist, working with some of Australia's leading media organisations. In 2023, he was named Editor of the Year at the Mumbrella Publish Awards.