A lovestruck tradie has missed out on travelling to Spain to feature on reality show 'Love Island' after he assaulted a woman at a football match.
Troy McCowan, 25, fronted Penrith Local Court on Friday, March 10, charged with 'common assault domestic violence related'.
It is alleged that he was watching the Penrith Panthers take on the Brisbane Broncos at BlueBet Stadium last year when he unexpectedly came across his former partner in line at the bar.
According to documents tendered to the court, McCowan approached her and started yelling in her face.
He then allegedly grabbed the victim by the arm and pulled the chain of her Louis Vuitton handbag, causing it to break.
Concerned about further confrontation, the victim and her friends left the stadium about half time.
However, they ran into the accused again at the Leagues Club across the road.
According to police, McCowan approached one of the victim's male friends and engaged in a fight which saw them both ejected from the club.
That night, he sent the victim a number of text messages including a screenshot of an Uber order with the caption "on my way".
McCowan was arrested two months later.
When questioned by officers, he denied touching the victim's arm but admitted to grabbing the bag.
"I just yanked at it, it was just a give it here sorta thing," he said.
McCowan was represented by a lawyer who told Magistrate Geoffrey Hiatt that the altercation was a "one-off".
The court heard he had been accepted onto reality show 'Love Island', which would have been filmed in Spain.
However, he was unable to go after charges were laid in June.
In sentencing, Magistrate Hiatt acknowledged that the accused has had issues accepting the end of his 18-month relationship, but reinforced that alcohol is no excuse for violence.
"Perhaps it's good you didn't go on 'Love Island'," he said.
McCowan, who had no criminal history, was given a Conditional Release Order without conviction.
He was ordered to be of good behaviour for 12 months and was also served an Apprehended Domestic Violence Order which will remain in place for two years.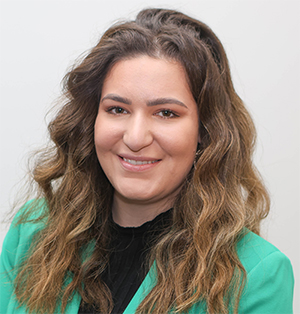 Formerly with the ABC, Makayla is a graduate of Western Sydney University. She covers a variety of news topics for the Weekender, including courts.