A St Marys man accused of possessing a prohibited firearm and stealing almost $2000 worth of items will spend four months behind bars.
Ashley Fullerton, 34, fronted Penrith Local Court on Wednesday, March 7, charged with 'possess unauthorised prohibited firearm', 'possess housebreaking implements', 'larceny' and two counts of 'goods in custody suspected of being stolen (not m/v)'.
He previously pleaded guilty to all five sequences, but tried to change some of his pleas after speaking with a Legal Aid lawyer.
"I think Legal Aid's got a real problem," Magistrate Fiona Toose told the court.
According to documents tendered to the court, police executed a search warrant in relation to unrelated matters and found a semi-automatic Gel Blaster Rifle in a locked cupboard above the kitchen range-hood.
Police allegedly seized the item for forensic testing which identified the accused's DNA on the trigger and handle.
When questioned in relation to the firearm, he allegedly told police that he frequently uses methylamphetamine and other drugs which have impeded his ability to recall the event.
He also came to police notice at St Marys Station on two separate occasions.
It is alleged that they searched his suitcase and found approximately $1,316.92 worth of items which may be reasonably suspected of being stolen or otherwise unlawfully obtained.
He was also sentenced for larceny after the magistrate found that the accused stole an Segway Electric Scooter, worth $469, from Aldi, St Marys.
"If it's not yours, don't take it," the magistrate said.
Fullerton's lawyer told the court that his release would enable him to "better integrate into the community" and requested either an Intensive Correction Order (ICO) or a custodial sentence with a short non-parole period.
"I need to send a message that this behaviour is unacceptable," Magistrate Toose said.
"Hopefully the time in custody will stop you from reoffending because clearly being on parole doesn't work for you".
Fullerton was sentenced to four months imprisonment for each offence to run concurrently.
He will be released next month.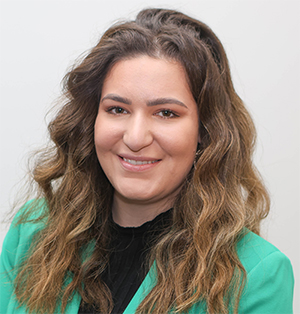 Formerly with the ABC, Makayla is a graduate of Western Sydney University. She covers a variety of news topics for the Weekender, including courts.