With the new Western Sydney Airport anticipated to create an influx of local and international visitors, tourism groups are calling for a funding package to prepare for the future boom, and Penrith could be at the centre of it.
The consortium has called for a $40 million a year investment over four years, along with a new industry-led delivery entity, in partnership with councils to help Destination NSW support visitor attractions in greater western Sydney.
Backed by Western Sydney Leadership Dialogue, Chairman Christopher Brown said the money would allow places like Penrith to be part of a global destination.
"Situated at the foot of the Blue Mountains and only a 50-minute drive from the centre of Sydney, Penrith boasts great natural beauty, historic charm and hidden foodie gems, but with further investment and support, Penrith could offer world-class attractions and unique visitor experiences for a local and global tourism market," Brown said.
"This will support existing operators to grow their visitor offerings, help attract new operators into the market and provide a much-needed boost for local businesses eager to support a growing tourism industry."
With natural assets of mountains, rivers and lakes, along with popular attractions, Penrith Valley Chamber of Commerce President Richard Fox said the region is well equipped for further development.
"I think relatively speaking Penrith Valley is well positioned to benefit from the airport, but you need time to get ready, so investment in product, creating new attractions along with designing an active outdoor destination by allowing more walking trails and recreational spaces will be good for tourists and the local community," Fox said.
"The trend is upwards with Penrith Panthers with their new conference centre, the Pullman will be an upmarket hotel, we have iFLY and Cables but venues such as the Whitewater Stadium and Lakes can be big attractions."
Sitting Penrith MP Stuart Ayres also believes continued investment is vital for the local area.
"No doubt Destination NSW will keep expanding the event opportunities across western Sydney but this can only happen if supported by high quality tourism product development and infrastructure," Ayres told the Weekender.
"Unfortunately Labor will put this at risk with their infrastructure cancelling agenda and with an $11 billion budget blackhole they will chop tourism funding in the first week."
Labor candidate for Penrith Karen McKeown showed support for the idea.
"I'll always welcome investment into Penrith and will work with anyone to ensure we get the infrastructure and services we need," she said.
Western Sydney Lakes CEO Jacqueline Vozzo said a commitment to investing in the activation of the Penrith Lakes Scheme is an "important piece of the puzzle".
"The people of greater western Sydney, and beyond, will benefit in so many ways from a western waterfront that combines the best that a harbour foreshore and beachfront has to offer that would also include retail, restaurants and so much more," Vozzo said.
"Our development proposal is currently sitting with Government, and we are hopeful for a positive outcome on the other side of the State Election."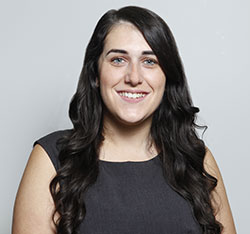 A graduate of Western Sydney University, Emily covers Local, State and Federal politics for the Weekender, as well as crime and general news.