Award winning builders Stroud Homes are now bringing their beautiful homes that suit any budget and land type to the Nepean and Blue Mountains region.
Owners Michael Lambert, Michael Ayo and Nathan Jack are excited to deliver the best building experience for everyone's different needs.
Lambert has been in the construction industry since 2005 and has since owned a successful building business completing renovations and builds in the local area.
With the trio having over 50 years of combined experience in the construction industry no project is too big or too hard for this team.
Many years of building have earned Lambert great skills covering all facets of residential construction and knowing what clients want and need to achieve their dream home.
Teaming up with Ayo and Jack and Stroud Homes, they specialise in knockdown re-builds, custom designs and building fire-resilient homes in bushfire-prone areas.
They work on new homes, acreage homes, single storey homes, double storey homes, split level homes, duplex and townhouse options along with granny flats using local tradespeople.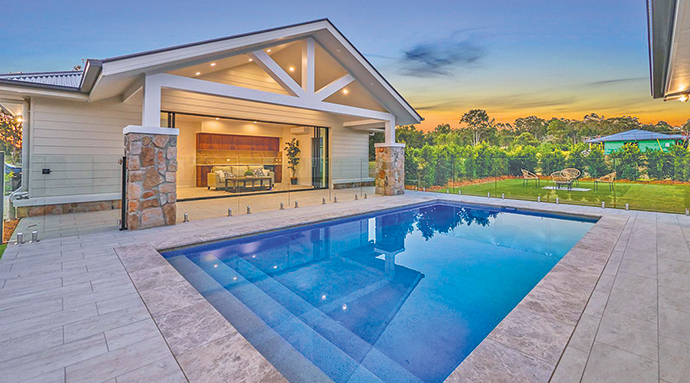 With an eye for detail and a pride in involving and informing customers of every step in the home build process, the passionate Stroud team will execute your project via a stress-free experience.
To see the high-quality work for yourself, you can visit their new unique display home conveniently located in Emu Plains.
Located in an industrial warehouse with a great environmental footprint, clients can face the stone and timber entrance pillars and see what the façade of their new house could look like.
Stepping inside, you get to see the complete house with kitchen, bathroom, bedrooms and all the trimmings.
You can even walk down the side of the house and see all the cladding and natural stone selections to touch and plan your build.
The grand opening of the display centre is on Saturday, March 25 from 10am to 4pm at 2/12 Lee Street, Emu Plains.
Join the celebrations with free face painting, balloons, coffee and a sausage sizzle while viewing the beautiful home designs and great standard inclusions.
A builder and sales consultant will be available on the day to answer any questions you may have and will provide information for you to take home.
If you are after an honest and approachable builder that offers real guarantees and commitments, get in touch with the team at Stroud Homes Nepean and Blue Mountains.
Visit www.stroudhomes.com.au or call 1800 787 683.