Now in its 12th year, Melanoma March is returning this month with 23 events all around Australia, with one right here at Weir Reserve in Penrith.
This will be the eighth year that the event is being held so close to home, with Matthew Browne, CEO of Melanoma Institute Australia, noting just how supportive the local community has been of the event over almost a decade of Melanoma March.
"They've been wonderful supporters of Melanoma March over many years," Browne said.
The event consists of a short walk, kicking off at 8am this Sunday, March 5, which allows the organisation to raise funds for the cause.
This year, any money raised will be going towards what will be Australia's first clinical trial aimed at treating fear of cancer recurrence experienced by those who are surviving with advanced melanoma.
"We know it will probably benefit not just melanoma patients, and that the results from the study may impact positively on other cancers," he said.
However, the march is just as much about awareness, and allows members of the community to get together, and learn about how to keep themselves and those around them safe.
"It's about living a sun safe life. Melanoma is a significant disease in Australia, we have the highest rates, but prevention is relatively straightforward if we follow the sun safe rules, know about what to look for on your skin," Browne told the Weekender.
For more information or to register, head to westernsydney.melanomamarch.org.au.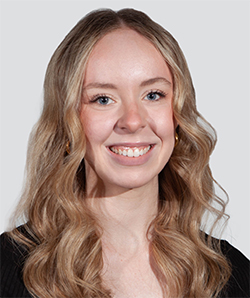 Cassidy Pearce is a news and entertainment journalist with The Western Weekender. A graduate of the University of Technology Sydney, she has previously worked with Good Morning Macarthur and joined the Weekender in 2022.