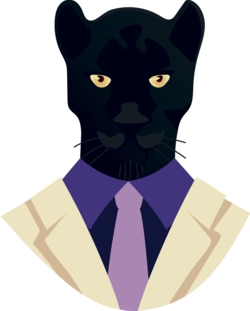 Penrith's dummy half conundrum
Penrith will at some point face a tough decision when it comes to the number nine jumper.
Mitch Kenny is currently the club's first choice hooker and remains contracted to the club until the end of 2024. But Soni Luke, who is quickly emerging as a fan favourite and has impressed in his stints at dummy half this year, is off-contract at the end of 2023 and is free to talk to other clubs now.
Any club in desperate need of a hooker would be silly not to look at Luke, whose injury-tarnished career is finally taking off. Whether or not Penrith re-sign him may largely be dependent on how Kenny performs this year.
The Panthers do have plenty of talent coming through at hooker, so a 'watch this space' sign very much hangs over the position long-term.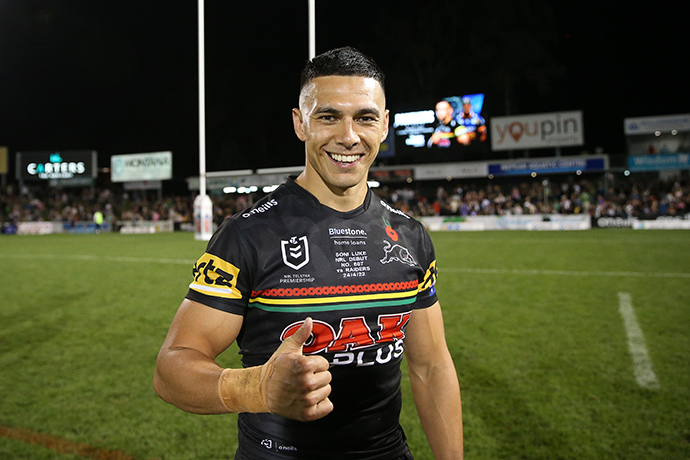 Panthers quick to respond
Penrith issued an official statement regarding the Latrell Mitchell racism incident less than an hour after full-time last Thursday night.
It was a brief statement issued at 10.45pm and confirmed the club was aware of the matter and was working with the NRL on an investigation.
It's no surprise Penrith hasn't commented publicly much since. It's not about being media shy, but in recent years the Panthers have taken the approach that there's no need to say more than that's required on any particular issue. It's worked in other facets of the club's operations and was the right option to take here too.
League legend's bizarre rant
Former Rabbitohs star Greg Inglis had an odd take on the whole racism drama. Inglis believes the comment made by a 15-year-old in a Roosters jersey has somehow tarnished Penrith's two Premierships.
"All the hard work they've done in the last three years… for this moron to go out and just racially slur one of the biggest names in the game, it just clouds everything," Inglis told the 'Footy Talk' podcast.
The podcast was recorded on Friday and by then it was widely known the teen who made the comment was not a Penrith supporter.
It's always tricky when former players comment on unsavoury incidents. Inglis wants a life ban for the teen who made the comment to Mitchell. It's an intriguing demand – had the NRL issued a life ban for Inglis' first brush with the law back in 2009, his career would have been over before it really began.
Luai in Blues jeopardy
It seems way too early to be talking Origin, but I'm told Jarome Luai is no sure thing to retain his New South Wales jersey for this year's series.
The Blues obviously see a club partnership as an advantage and there's no doubt Nathan Cleary will wear the number seven for the upcoming series. But Luai has some work to do to convince Blues selectors he's the right option – his club form will be closely watched over the next few months.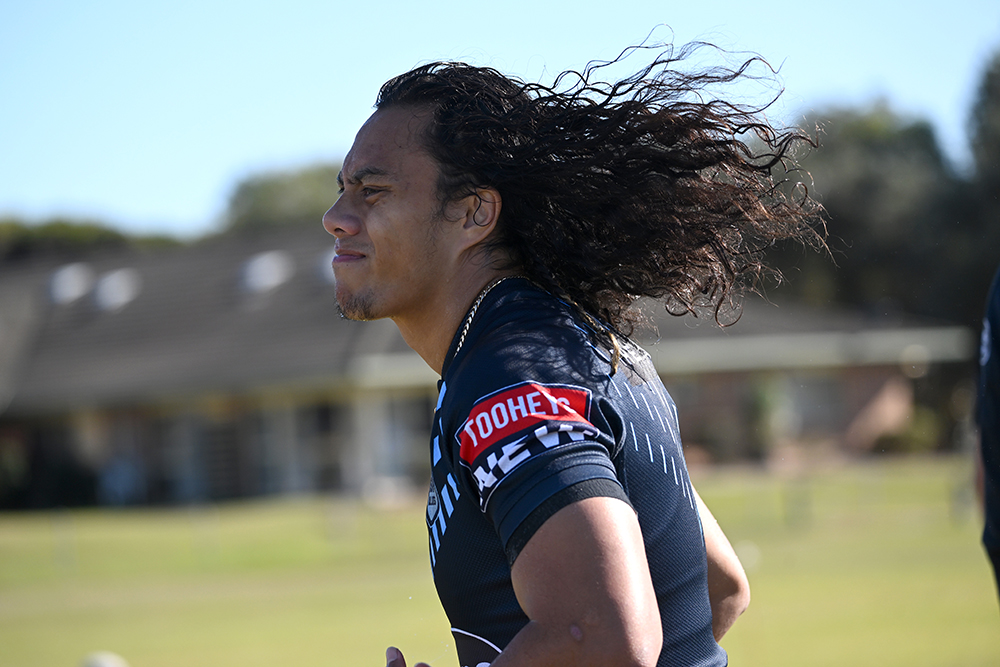 Spotted
Penrith legend Royce Simmons catching up with fans who'd travelled all the way from Adelaide to watch the Panthers v Rabbitohs contest. Simmons was enjoying a beer with them post-game at the Leagues Club.
Ball in town
American businessman LaVar Ball, father of basketball's famous Ball brothers, will be in Sydney next week, and I'm hearing there was no chance he was going to miss the Grand Final re-match between Penrith and Parramatta. Ball has secured himself a ticket for the showdown at CommBank Stadium.
Cleary falls short
A greyhound by the name of Cleary is still struggling to find its first win. It went around at Richmond last Sunday as a short-priced favourite but finished outside of the placings. It's had seven starts so far and only collected $1,140 in prize money, with its best finish being a second placing back on January 6. Despite the name, the dog has no relationship with the Cleary family.
Kiama calls
The Panthers have opted to go into camp this week given the unusual situation of having a bye early in the season. Ivan Cleary and the first grade squad have spent time in Kiama, as they go through an unusual preparation for next Thursday night's showdown with Parramatta at CommBank Stadium.
The club has also taken the opportunity to instigate a short media ban, escaping any of the coverage surrounding the racism drama at BlueBet Stadium last weekend.
Fletch back at work
Panthers boss Brian Fletcher is back in the office after a frightening security scare. Police became involved when Fletcher was sent a bizarre package and a death threat. They advised Fletcher to work from home while investigations took place.
Police tracked down the man who sent the package, discovering he'd taken his own life. It was a sad end to a bizarre story. Fletcher is now back at work as normal.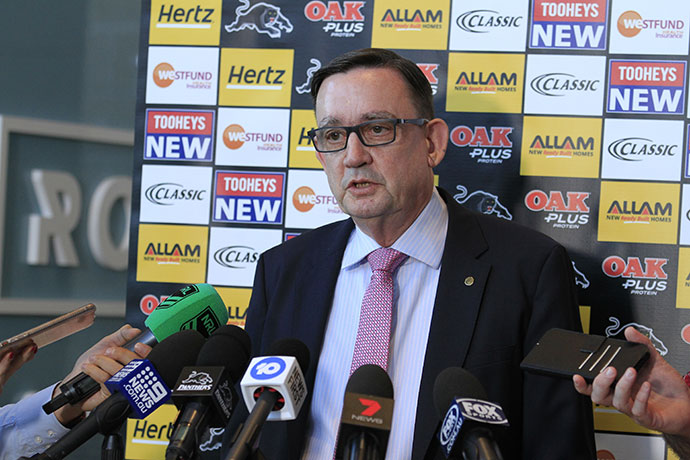 Get in touch
I love hearing rumours! I don't keep secrets but I do protect my sources. If you've heard anything on the grapevine, spotted a player or know some news, email [email protected].