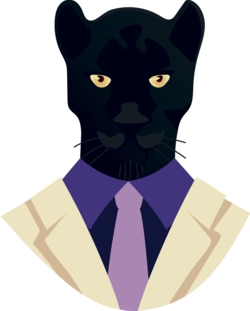 Leniu's big call
The Sydney Roosters are expected to announce the signing of Penrith forward Spencer Leniu within days after the 22-year-old informed Penrith he would leave the back-to-back Premiers at the end of the season.
It became clear to Leniu's management over the past week that Penrith were not going to be able to match offers for Leniu from elsewhere, with both Canterbury and the Roosters both expressing serious interest.
It's understood the Roosters, who see Leniu as a replacement for Jared Waerea-Hargreaves when he likely moves on at the end of the season, have all but won the race for the Samoan international's signature.
Panthers Rugby League CEO Matt Cameron said: "Although it's disappointing to see a Panthers junior sign with another NRL club, we understand Spencer is a premiership winner and international player, who has received external interest."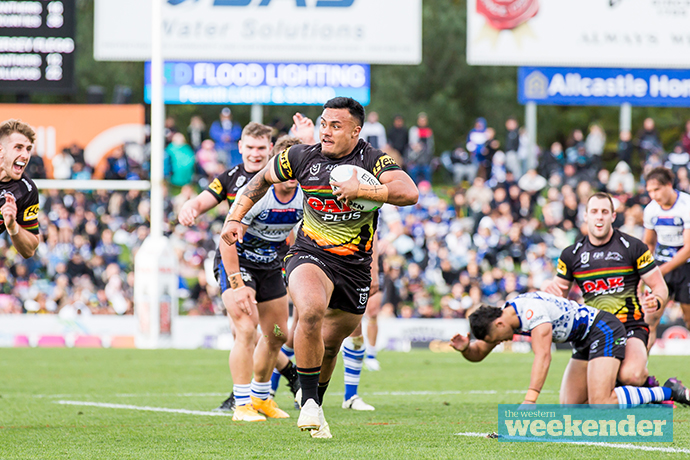 Money talks
It's worth noting that in the vast majority of cases, Penrith have had a decent offer on the table for the players who have departed the club in recent years, and those who will exit at the end of this year. No, it wasn't the highest offer out there in most cases – and nobody can blame players for looking after themselves.
In the Panthers' case, it's simply good management – and trusting in the system that has delivered them two Premierships and three straight Grand Final appearances. There's no point finger pointing at the Panthers, and no point blaming other clubs for wanting to strengthen their rosters.
Players can talk all they like about 'the area', their love of the club and their 'brothers', but it appears – perhaps understandably – money trumps all of those things.
Cleary in demand
Nathan Cleary has dethroned Tom Trbojevic as the player most clubs would sign if given the opportunity.
A Sydney Morning Herald poll of club CEOs and Chairs saw Cleary grab 29 per cent of the vote when the bosses were asked who they'd sign if they could pick up any player in the NRL. Cameron Munster and Joseph Manu came in next with 17 per cent. Trbojevic, a game breaker but troubled by injury, didn't make the top five this year.
Meanwhile, Dylan Edwards appears to finally be getting the respect he deserves – a whopping 42 per cent of club CEOs and Chairs said the Clive Churchill Medal winner was the most under-rated player in the game.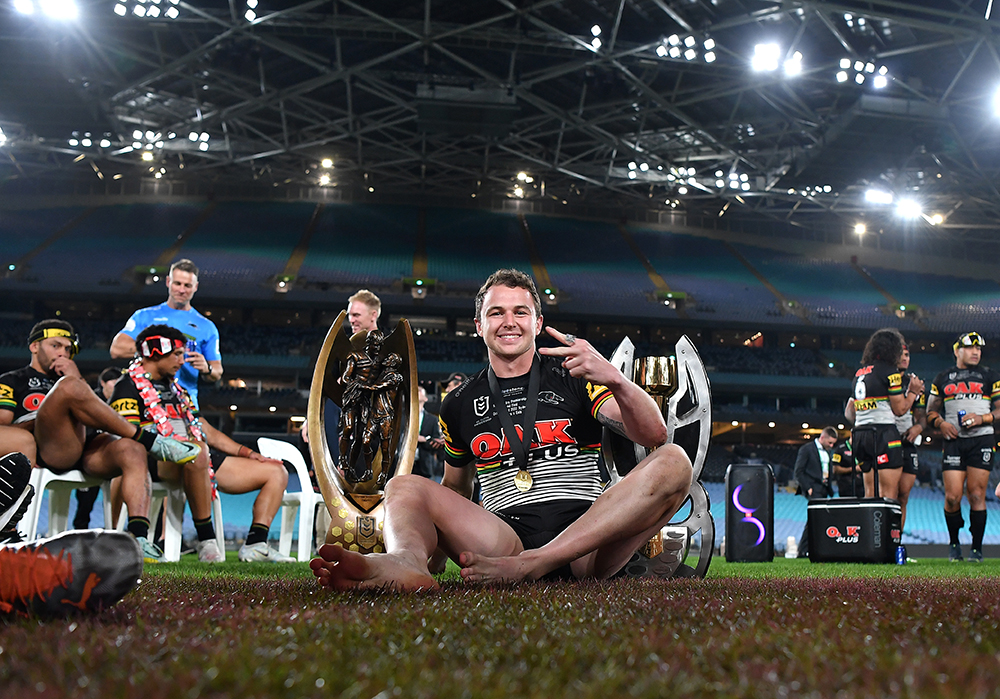 Delightful doco
A huge congratulations to everyone involved in the 'All The Way' documentary, which premiered on 9NOW last weekend.
It offers brilliant insight into Penrith's title defence, with never-before-seen footage and interviews.
There was a chance this footage – filmed by Penrith's media team – would never see the light of day, but thankfully they were able to secure a broadcast partner in Nine. It's a terrific memento from a wonderful season.
Stadium in limbo
The future of the new Penrith Stadium still has a question mark over it. While Premier Dominic Perrottet is adamant his government will build the stadium on the site of the Penrith Paceway, and Labor is also generally in support (although less enthusiastically), there's a few other things in play.
First, the NRL Grand Final still doesn't have a home for this season – with NSW only securing last year's decider at the last minute and no long-term deal put in place. There's also the issue of other suburban grounds, including Shark Park, missing out on funding that was initially expected to come their way.
There will be pressure on any new government to re-think the whole stadium funding situation, with securing the Grand Final long-term a key component. You'd have to think that could bring the funding allocated to Penrith into further question.
With a few weeks to go until the election, we need both parties to be a little firmer on what is likely to happen.
Museum a must
Penrith has had a few basic attempts at permanent reminders of the club's proud history in the past but there remains no dedicated Panthers museum, and no statue of any former player.
A few St Helens fans in town for the World Club Challenge mentioned this to me – they thought the Leagues Club was terrific and clearly prioritised football, but where could fans see special mementos from the past, read more about the club's history or marvel at different bits of memorabilia that are probably collecting dust somewhere?
Surely we could find somewhere in the leagues club for a Panthers Museum – perhaps combined with expanded shop. There would be plenty of retired fans who'd likely be happy to form a volunteer group to run the museum, too.
New bobblehead
You know you've made it when you've been recreated in bobblehead form. A new Nathan Cleary bobblehead has just been released through most NRL merchandise shops. It's 18cm in height and is labelled as official NRL merchandise. It's retailing for between $20 and $25.
Share your news
Spotted a Panther out and about? Got some goss? Noticed something at the stadium? I don't keeps secrets but I do protect my sources. Email [email protected].