After being called out by coach Ivan Cleary in a recent post-match press conference, new Panthers backrower Luke Garner says he's working hard to reach the intensity levels it requires to be a member of the back-to-back Premiers.
Following Penrith's Round 1 loss to the Brisbane Broncos earlier this month, Cleary said it's going to take the former Tiger "a while to get used to how we play and the intensity that we play".
Garner's performance in Round 2 against the South Sydney Rabbitohs was a lot better, playing 66 minutes and racking up nine tackle breaks in a tight Penrith win.
Speaking with the Weekender on Tuesday, the 27-year-old said playing at such a high intensity was not something he was used to at Wests.
"They play a high intensity here and it's something that I probably haven't held myself to the last couple of years," Garner admitted.
"I'm learning how to play at that intensity and at that level, but it has taken me a couple of weeks to try and adjust to it.
"Each game I'm picking it up slowly but there's plenty of work to do still and it's a long season."
After fan favourite Viliame Kikau's departure to Canterbury during the off-season, Penrith were in desperate need of an experienced backrower to replace him.
While there's no one in the game that has the x-factor and unique capabilities that Kikau possesses, the Panthers knew an experienced head – that was no stranger to finding the try line – was just what they required to fill the gaping hole.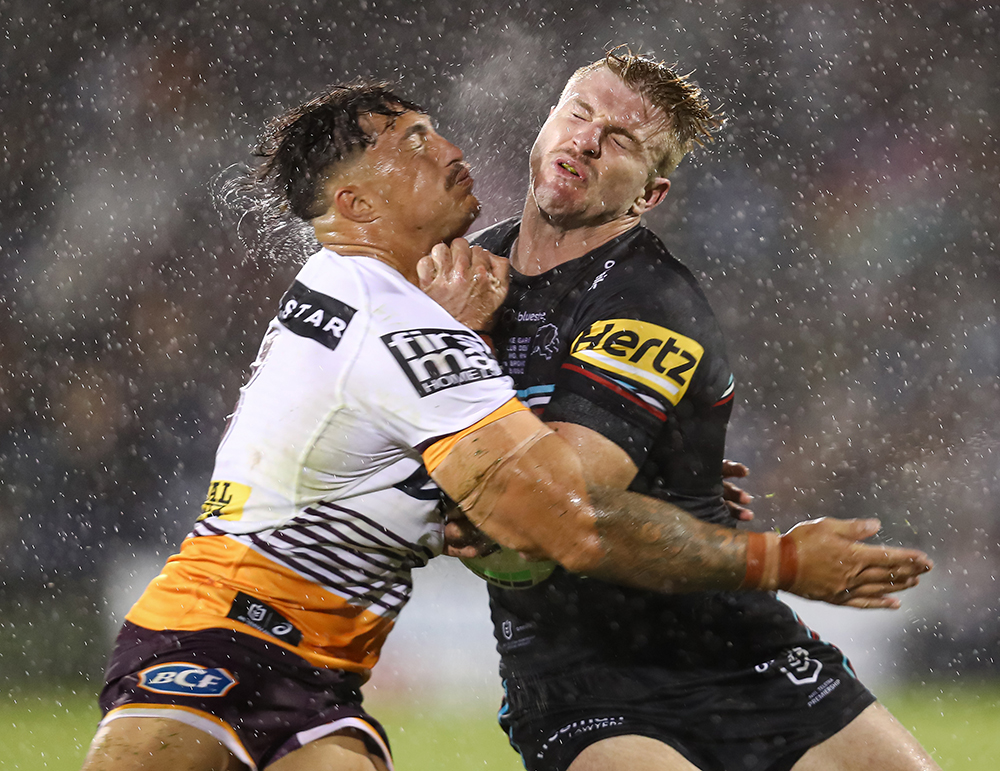 With Kikau already posing for photos in Bulldogs colours, Garner revealed how he received a text message from coach Cleary early last year, asking what his plans were for season 2023 and beyond.
"Me and Ivan had a bit of a relationship going back to the Tigers and we kept in contact here and there over the years," he said.
"When I was coming off contract, Ivan flicked me a text asking what my plans were for the next coming years and I didn't have anything at the time.
"I entertained the idea of speaking to him and the club, and ever since Iv made contact, it made me pretty exciting imagining what it would be like to play here."
Just a few months later, a deal between Garner and the club was finalised, with a two-year deal at the Panthers signed, sealed and delivered.
Garner said watching Penrith reach three straight Grand Finals and win two NRL Premierships was enough to convince him that the next phase of his 80-plus game career could be a fruitful one.
"I don't think it's really kicked in until the past couple of years, seeing how good to win a premiership would be," he said.
"Seeing how much fun they (Penrith) have and how enjoyable it would be to win a comp, that's definitely part of the reason why I'm here, is to help bring success to this club."
While Panthers supporters have been unfairly comparing Kikau and Garner after just two regular season games, the latter said he's put expectations on himself to be the best player he can be.
"We're different players me and Viliame," Garner said.
"There is a bit of… not pressure… but expectation that I would come in and help bring success. That expectation is on myself and not from the club or the players, it's on myself to hold that success and help bring it to the club."
The Dubbo product will start in the backrow in his third consecutive game for the Panthers on Thursday night, in a re-match of the 2022 NRL Grand Final. This will be Garner's first taste of Penrith's fierce rivalry with Parramatta, and he can't wait to be a part of it.
"It's obviously a big game but it's just another game. I don't know if that's me being naïve because I wasn't in the Grand Final last year, so it just feels like another game to me," Garner said.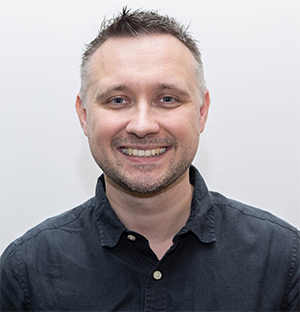 Nathan Taylor is the Weekender's Deputy Editor and Senior Sports Writer. He also compiles the weekly Chatter on the Box TV column. Nathan is an award-winning journalist, who has worked at the Weekender for a decade.