The retail offering in Penrith may be expanding if a Development Application (DA) worth $1.9 million gets approved by Penrith City Council.
The proposal for 494 High Street, Penrith will see the expansion of where the Workin' Gear store sits with construction of two additional storeys to form a three storey commercial building.
The 449-square metre site has the retail premises at the front with a metal shed attached to the rear of the main building and an open bitumen car park and loading area at the back towards Union Lane.
The Statement of Environmental Effects (SEE) said the work will be completed in stages.
"The first stage is to construct a two storey section at the rear of the site with frontage to Union Lane with ground level parking, a loading area at the rear and a first-floor retail tenancy linked by stairs to the existing ground level front retail section to create a split level tenancy," it said.
"The first stage therefore, will retain the High Street front retail section, remove the rear metal building section and create a first floor retail tenancy above the car park and loading area with frontage to Union Lane."
The total height of the rear two storey sections will be approximately 8.6 metres and will include a disabled access chair lift.
The second stage of the development will complete the building and the façades.
"The third level of the building is to be constructed over the rear two storey Stage 1 section and the front existing building will be constructed," the SEE said.
"The final Stage 2 of the development will feature the ground level retail at the front linked by stairs and lifts to the first-floor retail at rear with commercial tenancies above."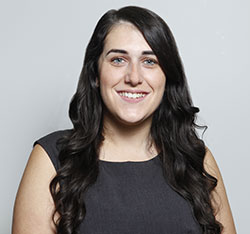 A graduate of Western Sydney University, Emily covers Local, State and Federal politics for the Weekender, as well as crime and general news.