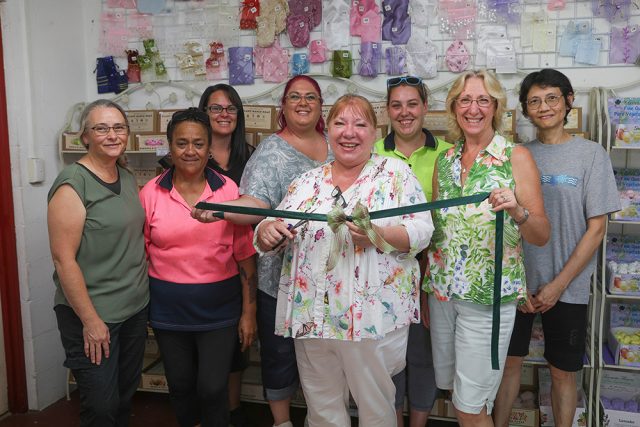 Australia's oldest family-owned soap maker, Clover Fields, has celebrated a milestone birthday this week, marking four decades of innovation, empowerment, and a whole lot of soap.
Owner, Liz Valek, started Clover Fields in 1983, when a leg injury forced her to switch gears from starting a new job at Westmead Hospital, to spending her time crafting for her local Anglican Church.
But, what started as a hobby quickly became a growing small business, with Valek selling soaps in pharmacies, bringing in machinery from Italy, and moving into a larger factory location in Penrith.
For Valek's long-term customers, it comes as no surprise as to why her business has been so successful over so many decades, with Clover Fields being the first company in Australia to manufacture non-tallow based soaps, and setting the trend of nude, pantry-style soaps, which were uncommon in Australia at the time.
"We were the first people to do pantry-style of anything," she said.
"Nobody bought soap like that in Australia, people said, 'Well we don't want it if it's not wrapped up', and I was devastated, because I put all my money into it. Now, that's every day, and every market you go to, but that was cutting edge when we did it 40 years ago, so we've always been brave."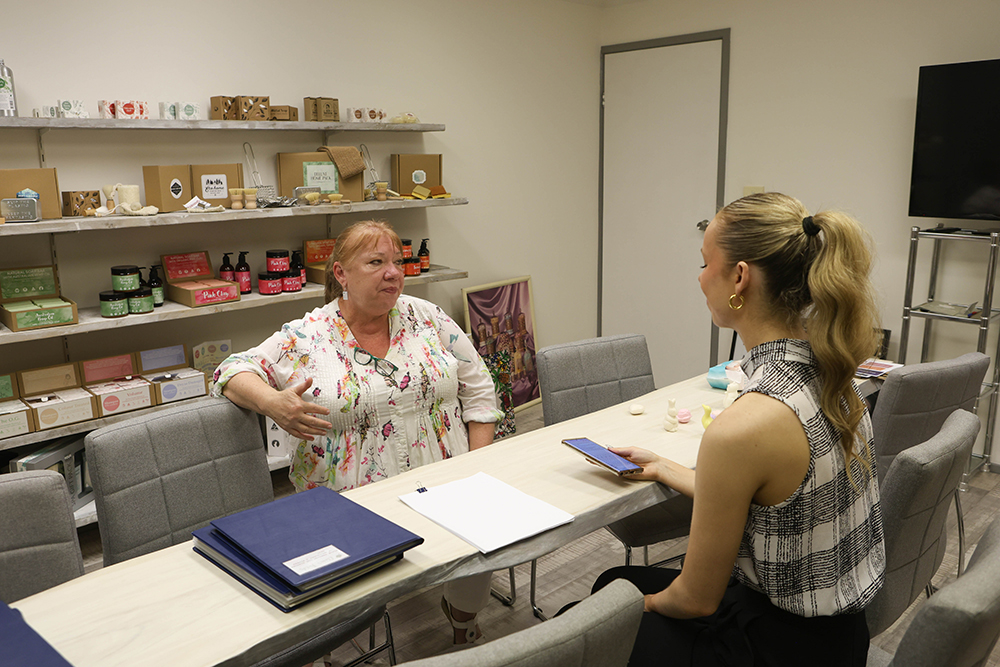 Valek's commitment to the environment didn't end there.
In 2018, she started Clover Fields' sister company Shampoo With A Purpose – a ground-breaking range of shampoo bars that Valek collaborated on with her daughter Geneva, which has now saved more than two million plastic bottles from being made. Those shampoo bars are now Clover Fields' top selling product.
"We were the first company to do proper shampoo bars that aren't just doctored up soap. We spent two years getting that formula right, because my daughter had seen them in Canada and the US, and she said, 'Can't you do that, Mum?'," Valek said.
"Initially, I told her that it was really hard on the machinery, because it's not soap, it's an entirely different structure, and she said, 'Well, I think if you did, this is going to sweep the world, because the plastic-free movement is really going to be something'."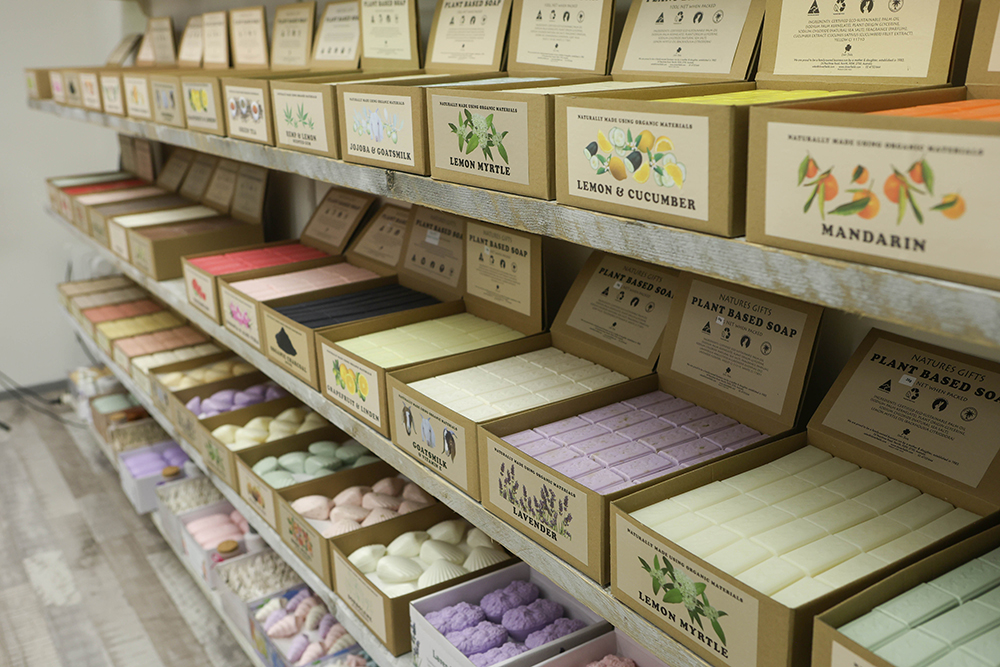 Another change over the course of the company's duration has been shifting from being a manufacturer and wholesale to doing direct retail – something Valek admits was a scary move.
"We pack pallets and whole boxes of stuff, because that's what we do, not one. We didn't just sell one soap," she said.
"It was a whole shift for the company, we had to get a skillset for everyone, from top to bottom, and for five years, we've done that well, so much so that it's half of our business now, so we're proud of that."
Clover Fields has grown over 40 years to become loved by customers young and old, from all over the world. Reaching the milestone has been an emotional time for Valek, especially with the anniversary coinciding with the grand re-opening of their factory shop at 26 Peachtree Road, Penrith.
"I'm proud of my team, I'm proud that it's 40 years, it's just really overwhelming at the moment," she said.
Though she says she likely won't be around to see where the company goes in the next 40 years, Valek has big dreams for Clover Fields.
"When I retire and pass this company on, it'll be in good stead. It's a great company," she said.
"Before COVID, we started heavy duty launching the company overseas, and we got some really good customers from that. Ultimately, I'd love to see our exports grow now that COVID is a thing of the past, and I'd love to change all the products over to being really super plastic-free, eco-conscious."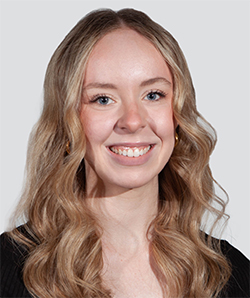 Cassidy Pearce is a news and entertainment journalist with The Western Weekender. A graduate of the University of Technology Sydney, she has previously worked with Good Morning Macarthur and joined the Weekender in 2022.