Just a week before Mark Steenholdt's son Hudson's first birthday, he underwent emergency open heart surgery which left him with an unexpected, acquired brain injury.
Two years on and the Penrith father has launched a new fitness program called Boxability in Emu Heights that is tailored to people living with disabilities.
A personal trainer for a decade and part time disability carer, Steenholdt didn't truly comprehend the level of support and dedication needed to properly care for someone with a disability until it impacted his family.
"Once Huddy came out of his induced coma, his memory was completely wiped, and he was back to being in a newborn state, he didn't even recognise his sister or my wife and I," Steenholdt said.
"Not one thing about him was the same, not even his smile. He had to relearn everything and he's still relearning but thankfully through his therapies he's made amazing progress in some areas and hopefully will continue to."
When Hudson started classes at The Heights Dance Company a year ago, the impact that physical activity had on improving his quality of life was evident.
"You can see the joy it sparks in his face, he absolutely loves it, seeing the difference in his ability when he first started and at the end of year concert brought me to tears," he said.
"I was so proud, and so thankful to his teacher and the dance school for making that achievable for him."
Steenholdt said that training brothers Josh and Jacob McAndrew who live with autism and developmental delay, combined with being inspired by his son, spurred him on to want to provide an adapted fitness offering that everyone can enjoy.
"Unfortunately, statistics show that people with disability do not get enough physical activity compared to those without disability but there isn't that much out there locally other than bowling and not everyone likes bowling," he said.
"I really wanted to be able to create a judgement free, safe, and inclusive space for the local disabled community and ultimately improve their quality of life."
Boxability is a boxing focused training regime designed specifically for those with any sort of disability including autism, brain injuries, genetic conditions, physical or mobility issues and neurological impairment.
"It is simplified boxing and instead of having a partner we use free standing bags so the routines are simple, it doesn't matter if they make mistakes and they can safely hit as hard or soft without risking injury," he said.
"I run 45-minute sessions on Mondays and Thursday at The Heights Dance Studio but can also do private bookings."
For more information or to book, visit www.boxability.com.au.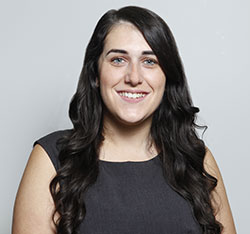 A graduate of Western Sydney University, Emily covers Local, State and Federal politics for the Weekender, as well as crime and general news.