Ray Moody has major concerns about the future of his business as a result of the work to widen Mulgoa Road in Penrith.
The owner of Western Motorcycles Sydney wants to raise awareness about the impacts of the current process regarding compulsory acquisitions.
Opening the store in St Marys in 1975 and relocating to the current location in 1998, Moody told the Weekender he was first approached by the NSW Government in relation to his land around five years ago.
"A property valuer the government used initially asked us a bunch of questions and offered me a price that was an insult to my intelligence then about a year later they doubled the original price which was still low," Moody said.
"In 2019 the Valuer General worked out a price of $1500 but in 2020 Transport for NSW, through their law firm offered me $800 a square metre."
After spending $200,000 fighting the offer, Moody was considering taking it further to the Land and Environmental Court.
"I was told I would need over $120,000 to get experts and would probably lose so because I was physically sick from stress and almost had a nervous breakdown I couldn't continue," he said.
"I had a meeting with Stuart Ayres who passed on my concerns but the response from the Minister for Roads Natalie Ward was rubbish, and they said the case was finished."
A Transport for NSW spokesperson said it could not comment on the situation.
"The outcome follows a court hearing and subsequent settlement and Transport for NSW cannot comment further for legal reasons as part of that agreement," the spokesperson said.
Accepting the offer for 450 square metres of his property, the owner said he believes the subsequent roadworks will impact his business.
"We were originally told it would only take six months but when we asked about being compensated for loss of business they said it would be three months, yet in reality it will be up to three years," he said.
"We bought the land because it is the busiest road in the district, but we will now have two metre construction fences covering our building, our driveway access is impacted, and we will lose the section of our parking that we use as a showroom for our outdoor showroom."
As work on the stretch of road begins and with a new State Government, Moody hopes for a new outcome and improvements to the acquisition process.
"When the job is finished it will be great. I have no problems with the land acquisitions and widening of Mulgoa Road but the process they use is absolutely wrong, it's disgusting how they treat citizens," he said.
"I can't fight it in court but I can use my voice to the public and I think my deal should be re-visited so I can talk to someone and be compensated."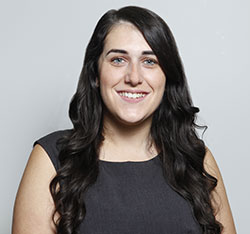 A graduate of Western Sydney University, Emily covers Local, State and Federal politics for the Weekender, as well as crime and general news.