NSW Premier Dominic Perrottet has made one final campaign visit to Penrith as the election race nears its end.
Perrottet was joined by Penrith MP Stuart Ayres at Cambridge Park.
Ayres said Labor didn't care about Penrith or western Sydney and would cancel WestInvest projects.
"The reason why they don't care about us is because they've got to pay off their mates. They've got this massive financial black hole in their Budget. They can't pay for it so they're going to come and take away the facilities that mean so much in western Sydney," he said.
"They've not learned a single thing in 12 years. This is the growth community of Sydney, absorbing the population, and Chris Minns and his team want to stop investing in the community facilities that we need."
Perrottet said there was a "clear choice" at tomorrow's election.
"This is all about making sure we continue to move forward," he said.
"Under Labor you and your family will pay more. Tomorrow is a very important day. It's a very important day for the people of our state and our future."
Perrottet was given a late campaign boost today when both of Sydney's major newspapers, the Sydney Morning Herald and The Daily Telegraph, backed the return of a Coalition government.
Labor leader Chris Minns is expected to campaign in Penrith later today.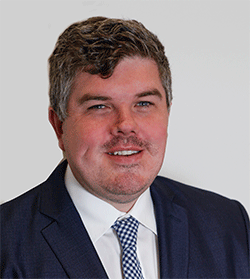 Troy Dodds is the Weekender's Managing Editor and Breaking News Reporter. He has more than 20 years experience as a journalist, working with some of Australia's leading media organisations. In 2023, he was named Editor of the Year at the Mumbrella Publish Awards.