When will they fail?
When will Nathan Cleary fall back to Earth?
How will they cope without Viliame Kikau and Api Koroisau?
The questions asked about Penrith this off-season are as predictable as they are tiresome; many from critics who already have so much egg on their face.
They're the same people who claimed Penrith couldn't go back-to-back. They're the same people who didn't rate Cleary, and now that he's got two Premiership rings, played in three Grand Finals, won a World Cup and bedded down the NSW Origin jersey, still find lame excuses as to why they believe their argument was valid. They're the same people who criticised Penrith's Grand Final celebrations last year, despite being incredibly tame by world standards – and even by NRL standards.
Anybody who knows the current modus operandi of this footy club knows that resting on their laurels is not part of the game plan. There is no question that the hunger remains.
There is always something special or unique to chase – last year it was the rarity of back-to-back titles, but more importantly doing it back in Sydney in front of a full house, after the COVID-impacted 2021 decider.
This year, it is the mission to achieve something no club has done in the NRL era: three straight Premierships.
Not the Melbourne side with Billy Slater, Cameron Smith and Cooper Cronk. Not the star-studded Roosters, either. Yet this Penrith team, full of local juniors and with a bond unrivalled in the NRL, are on the cusp of achieving it. But it is a long, treacherous journey to the first Sunday in October – and nobody knows what may lay ahead.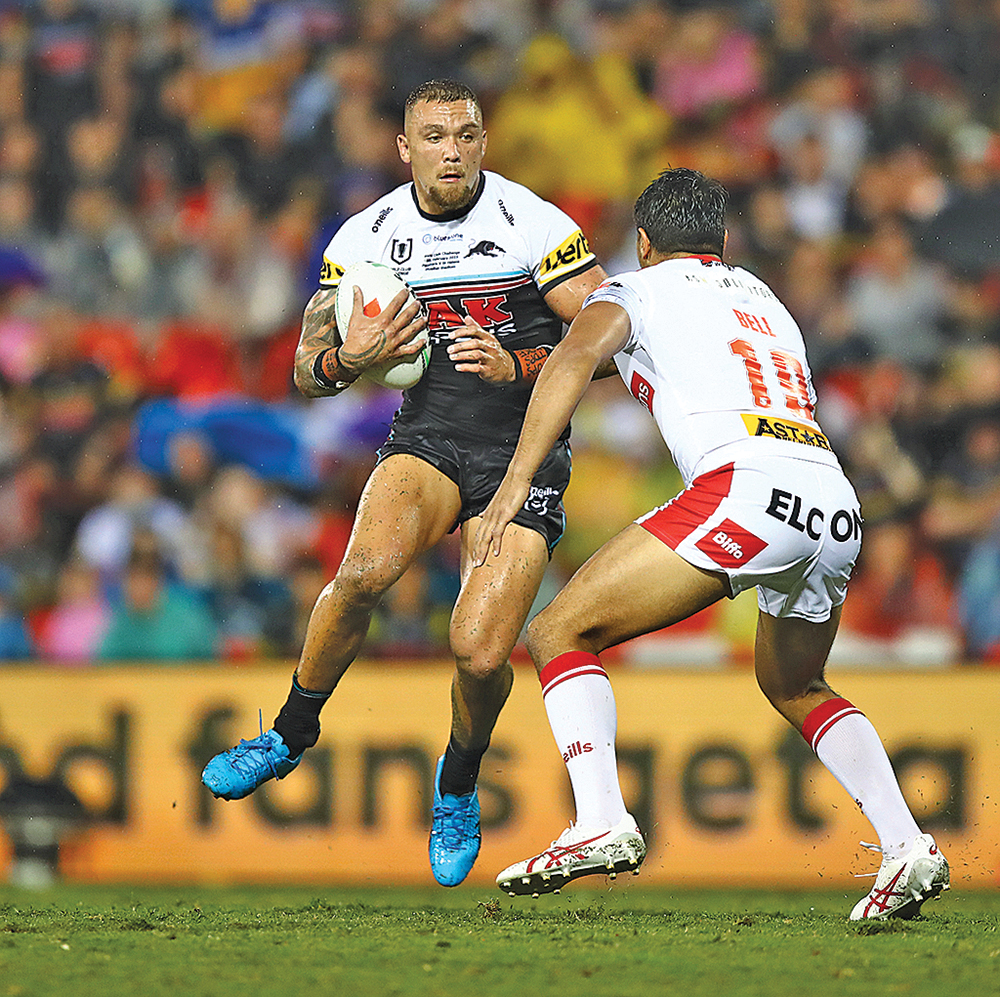 One thing for sure is that Ivan Cleary should lean in on the whole 'threepeat' mission. At the end of the day, teams play to win – there is no point in hiding from the reality of what winning this year would mean.
The departure of Koroisau is the biggest change the Panthers face as we head into 2023.
Koroisau had 12 try assists last season, made more than 1000 tackles and produced speed and energy out of dummy half better than any other hooker in the competition.
It would be unfair to compare him to his replacement, Mitch Kenny, who is a different kind of hooker who brings an entirely different skillset to the role; but it will certainly make things look a little different out there.
Kenny didn't have a great game in his only pre-season hit-out against St Helens but given the awful conditions and his shortened pre-season, it's only fair to wait before judgement is passed.
Kikau's departure is not as problematic. Penrith literally ran the tank dry last season, pushing the second rower to the limit with 80 minute performances. It paid off – Kikau had one of his best seasons on record, but whether or not he can back it up, especially with another year in the legs, is a huge question mark. New recruit Zak Hosking is a more than adequate replacement, but even then, there's no question Penrith's production line of junior talent will also throw up possible replacements during the year.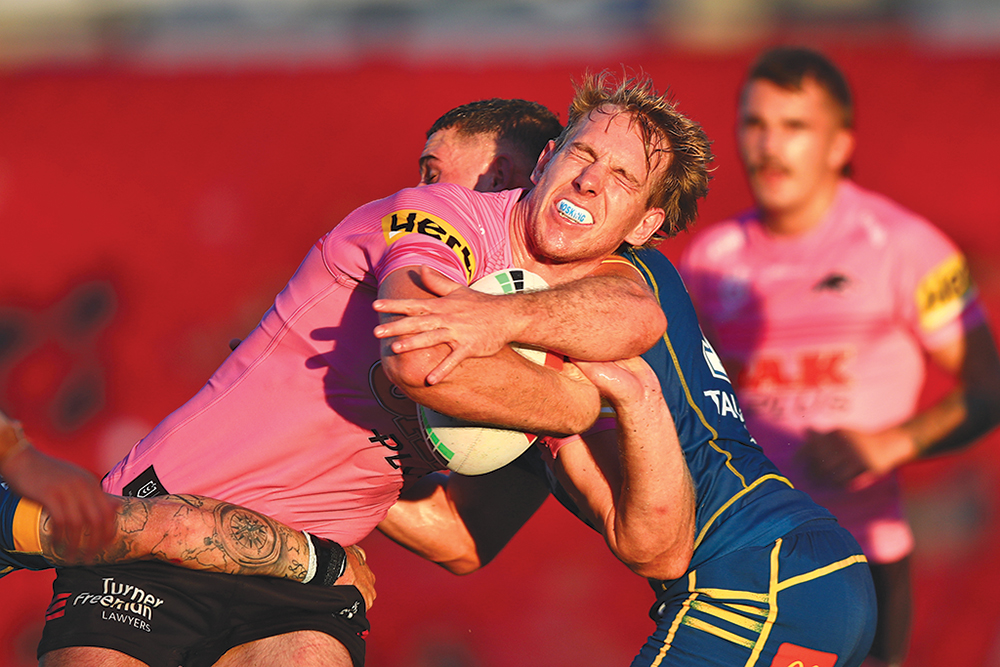 There's some players in line for stand-out seasons: Liam Martin is ready to explode this year, and the one-year contract extension he signed means he knows his next long-term deal will the biggest of his career. He will have a point to prove, both to Penrith and other potential suitors.
I'm also expecting a big season from Jarome Luai, who I think will benefit from another year of maturing under his belt. Sure, there's a best man speech out there that would suggest maturing might not be the right word – but in a footy sense, Luai would know he can't rely on 'flash' forever; and I have little doubt he's got a few things in his bag of tricks we're yet to see.
As for his halves partner Nathan Cleary, you just know what you're going to get. Perfect game management, clutch moments, a calm head.
Listening to him at a corporate event put on for sponsors this week, there is no question that he has become a legitimate leader, and I dare say he may even get better this year.
The key factor involved in Cleary having a good back end to the season could be the State of Origin series – another defeat could well impact his headspace, while leading the Blues to victory would see him return to Penrith with supreme confidence.
Talking of Origin, Penrith will again have to manage the rep period with care. Last year, Ivan Cleary masterfully directed his side through the Origin series despite the loss of key talent, and such a challenge will exist again. The Panthers will only be without their Origin players for one game (against the Cowboys in Townsville) but will face questions over backing up players against the Dragons and Dolphins.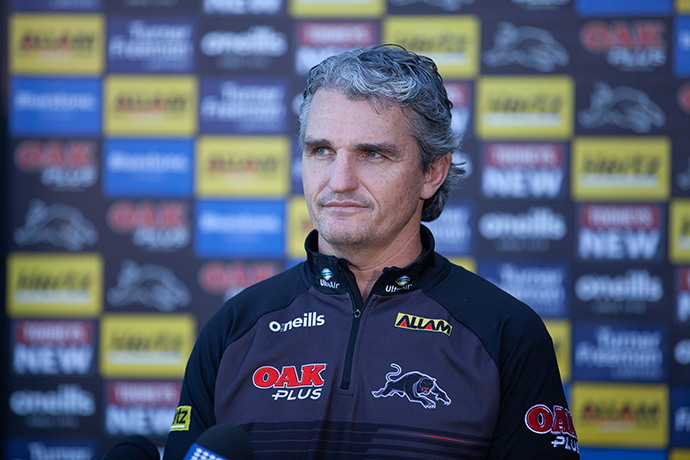 And so what of Penrith's draw? The round three bye is curiously placed – I'd suggest the Panthers would rather not halt early season momentum by having the break so early, but it will help prepare them for back-to-back road games in rounds four and five. There's a strong period in late July and early August where Penrith play three straight home games, which could be important if a top four spot is on the line.
The one thing we know about this Penrith side is that they will approach the 2023 season prepared, professional and with no fear. There's no question they're a slightly weaker side in 2023 than they were in 2022, but write them off at your peril.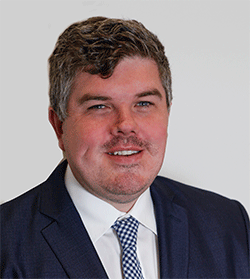 Troy Dodds is the Weekender's Managing Editor and Breaking News Reporter. He has more than 20 years experience as a journalist, working with some of Australia's leading media organisations. In 2023, he was named Editor of the Year at the Mumbrella Publish Awards.